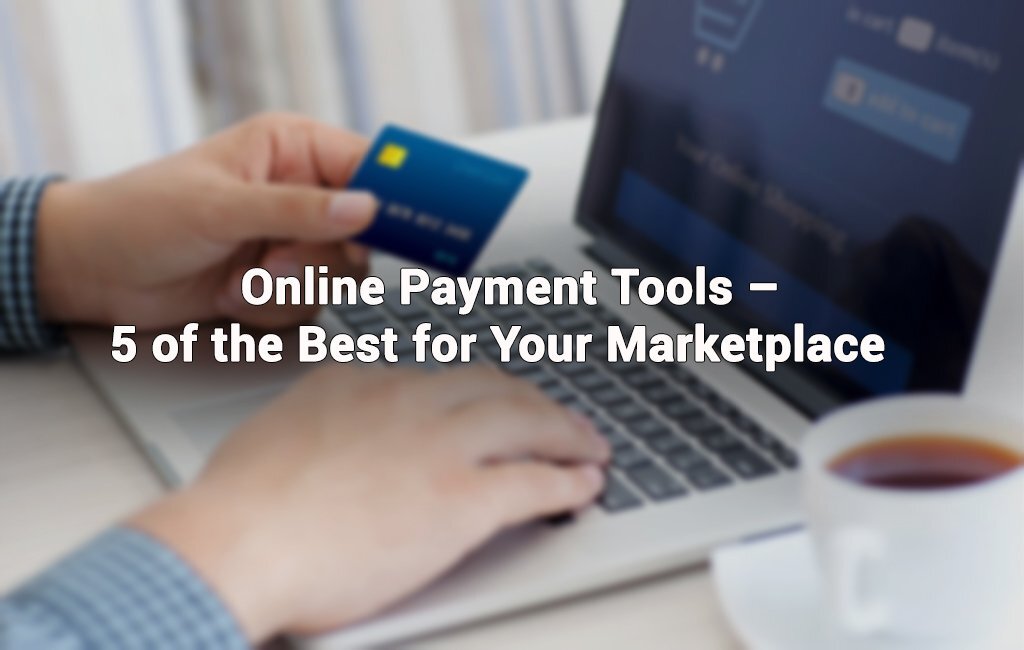 Anyone who has ever tried to create an e-commerce site or online marketplace will have found themselves confronted by the question of which online payment tool to use. There are many out there – but which is best? Which will serve your project most effectively?
The name on everyone's lips is usually PayPal. But despite a strong record, it's not always the best contender.
Take, for example, a multi-vendor product marketplace, where we have a customer who wants to place an order that will partly fulfilled by one provider, and partly by another. Naturally, it would be best for the customer to be able to pay in a single transaction. Sadly, though, PayPal does not support this.
So let's take a look at some other payment tools that might be better and more helpful for your marketplace.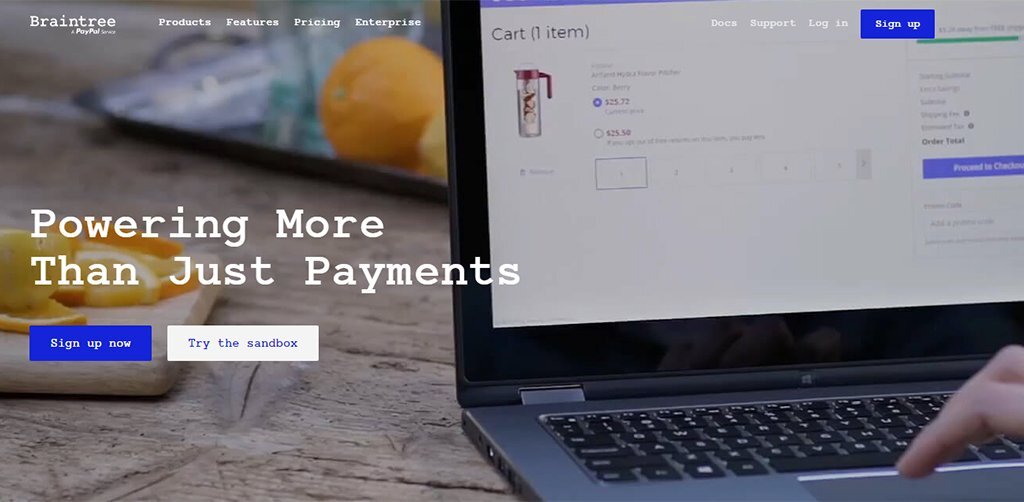 Founded in 2007, Braintree is among the simplest ways to accept online payments from your users. It solves the problem of multi-vendor purchases with the option of dividing payments. For each transaction Braintree takes 2.9% or €0.35 (whichever is greater).
Braintree ensures your data is protected, complying with the payment card industry's PCI DSS security standard. It also has an advanced fraud detection system to protect you and your customers.
The final big draw is that Braintree lets you migrate all your confidential data over to over platforms if and when you need to.
To top it all off, it supports more than 130 currencies and offers helpful little features like recurring and split payment. It also has great report-generating functionality.
One downside, though, is that Braintree isn't compatible with escrow funds within a marketplace.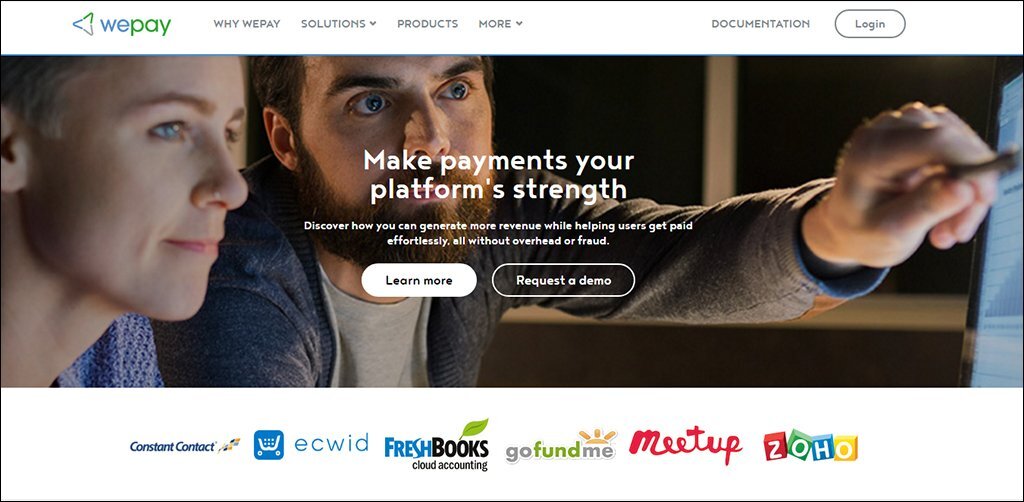 WePay is another online payment platform founded in 2008, designed to let sellers take payments for their products and services. Customers can pay via their own WePay accounts.
WePay's API gives you the ideal payment tool for marketplaces and crowdfunding platforms – because it lets you securely embed payment facilities into your application.
Simple and fast, WePay takes 2.9% or $0.30 (whichever is the greater) per transaction.
One drawback is that, in contrast to Braintree, this tool accepts only one currency – USD – and only works in the US. So only consider it if you're in that geographic area, needless to say.
Leaving aside its lack of support for non–Americans, WePay offers similar helpful features to Braintree – from recurring payments to fraud detection with the highest level of PCI DSS.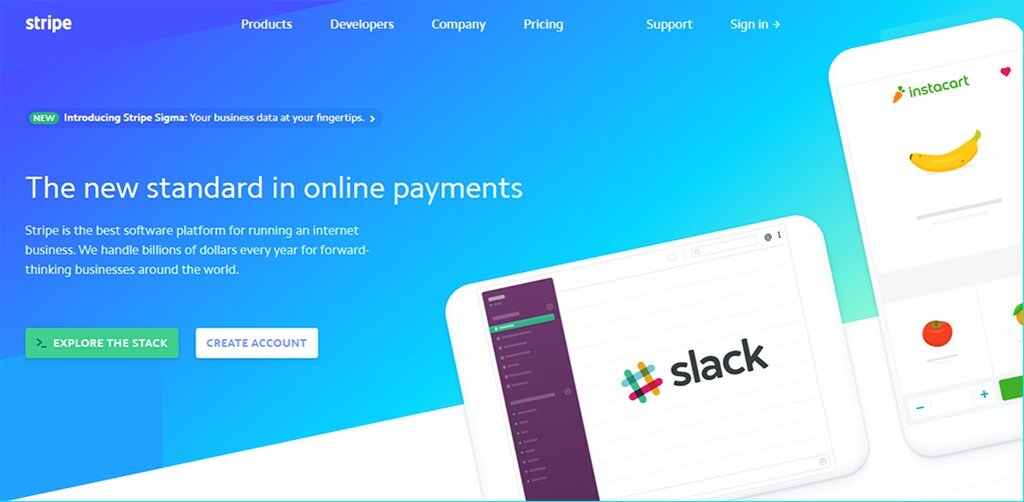 Stripe was created in 2011 and is aimed at both individuals and professionals. This tool provides technical and banking infrastructure along with fraud-prevention functionality.
Though a little more complicated than other online payment tools, Stripe is ideal for web developers, thanks to its clear and robust APIs.
Conveniently, customers can pay without signing in and without being diverted to a separate site.
Naturally, Stripe's integrated security and fraud detection systems are compliant with the payment card industry's PCI DSS security standards.
Stripe accepts currencies from more than 139 countries and converts them automatically for international transactions. Each transaction with a European Blue Card is charged at 1.4% or €0.25 (whichever is greater).
An online payment tool developed in France, LemonWay was launched in 2010 and works for marketplace, crowdfunding, and e-commerce sites alike.
Approved in France by the Prudential Supervision and Resolution Authority (ACPR), LemonWay places particular emphasis on the security of the transactions it facilitates.
For each transaction, LemonWay takes a commission ranging from 0.25%/€0.11 to 1.7%/€0.20 (whichever is higher in either case). Transactions can be done in dozens of currencies.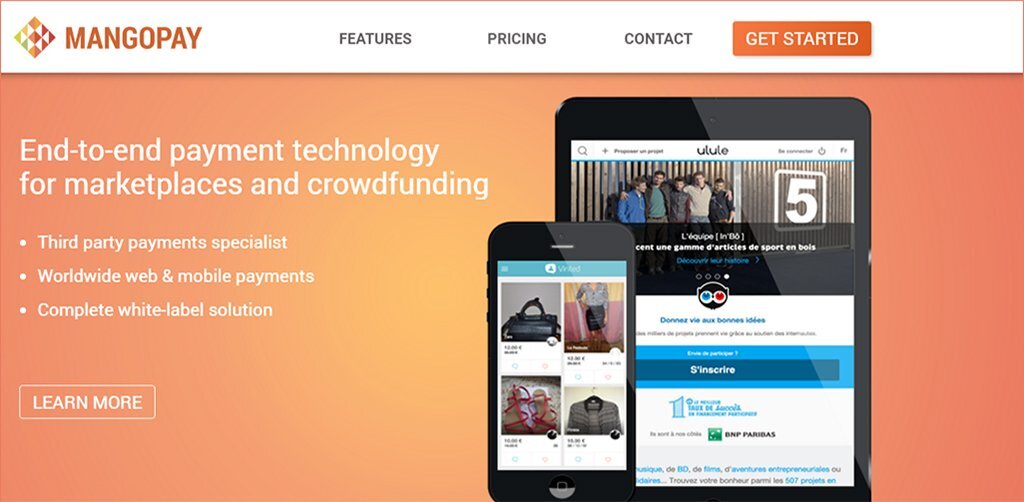 Mangopay is a French API created by Leetchi and launched on the market in 2013.
Flexible and simple to integrate, this tool naturally allows sites to accept online payments, as well as to take payments on behalf of third parties, and manage cash flow (for example by holding funds until goods or services have been delivered). Designed specially for marketplaces and crowdfunding, Mangopay allows multi-currency processing.
A big plus is the transparency and competitiveness of its pricing: 1.8% or €0.18 (whichever is greater) of commission per transaction, with no hidden fees for installation, subscription, or transfers to your bank account.
Warning: choose your online payment tool carefully!
Here we've looked at just five of the many different online payment tools currently competing for your attention – of course, there are also many others out there.
There are lots of criteria to be taken into account when making your choice – ease of use, speed, security, and so on. The matter of which is best for your project will always come down to the question of exactly what your project involves.
But remember that the last word must always go to user experience: which tool, which API, will help your customers to have a comfortable and pleasant shopping experience, and encourage them to come back?
Though it can't clear up all these questions, we hope that this short introduction to some of the options on offer goes some way to helping you make your decision.