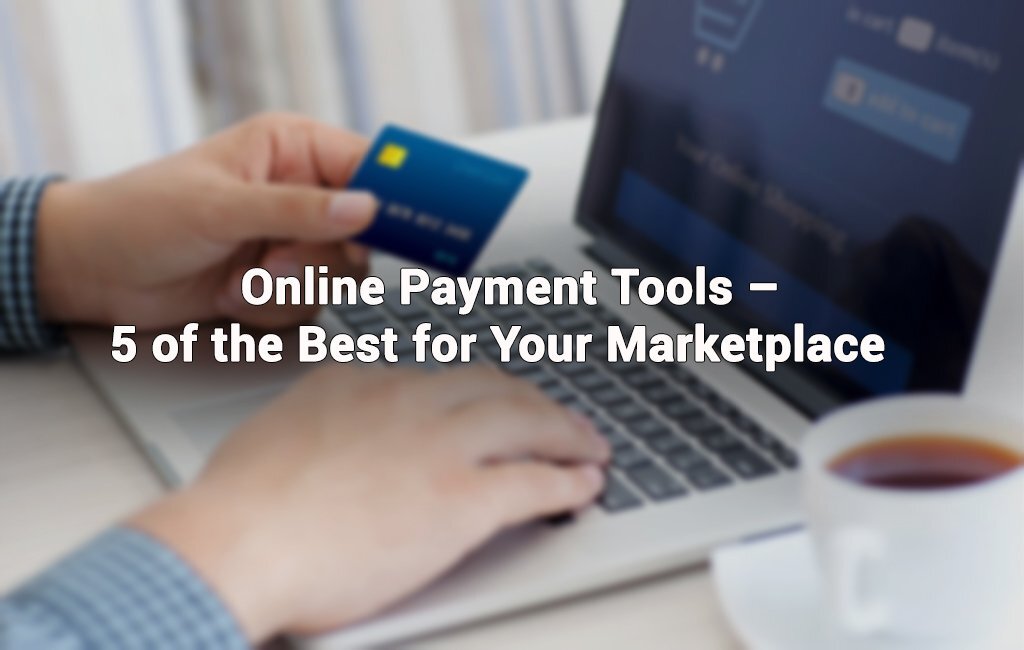 Every developer of a marketplace website has at some point faced the problem of choosing the appropriate payment method for their business. Various online payment tools are many out there, but which tool will work best for you and your paying customer?
For example, you have created a multi-vendor marketplace. Now you need to find an e-commerce payment processing that will provide you with the best payment gateway solution for paying vendors.
Such a gateway should afford multi-vendor payments. It should process payments from the customer and send them out to the seller. Last but not least, the payment system for the marketplace website must be safe to use.
Some people decide to use the well-known PayPal, however, it can't handle a splitting of transactions. Others decide that modern platforms suit them better than PayPal. Some choose several payment tools, others prefer this service to be fulfilled by one provider, partly for the ease, and partly because they only trust one.
Online payment systems are many out there. Each one has its own specifics, and you should choose the payment system according to your needs. You can always go for more than one tool, there is no need to have this function fulfilled by one provider. Part of customers likes to have a choice of options for paying vendors.
To make this choice easier, we will tell you about the most significant features of 5 popular payment systems for the marketplace website.
PayPal is indeed a well-known payment tool, established all the way back in 1999. It is easy to use, and many vendors use PayPal to accept payments from a customer just for these reasons. It charges a fee of 2.9% + $0.30 per one transaction (i.e. per sale; buying is free).
The same company has created a limited-release solution for marketplaces named PayPal for Marketplaces. It is suitable for multi-merchant e-commerce platforms, and it covers all common types of business. PayPal for Marketplaces provides you with an option to charge your vendors a service fee.
There are two integration paths you can take with this payment tool.
With the Connected path, PayPal will take responsibility for management and transaction. However, it accepts only vendors with a PayPal Business account.
The Managed path doesn't require financial liability from merchants. However, in this case, PayPal can be responsible for payment procession only.
This platform can accept payments transfer in almost 25 different currencies from different bank accounts. It offers several payment methods for a customer: a credit card, a debit card, transfer from PayPal wallet payments, and local payment systems.

Stripe is a payment system launched in 2011. The main feature of this tool is a combination of banking infrastructure with high-security standards.
This tool offers payment solutions for both individuals and business owners who need to accept payments.
Customers can pay without signing in and without being diverted to a separate site. This signing without extra work is very convenient for the customer who gets to pay directly via Stripe.
Perfect for business, it also has clear and strong APIs. This makes Stripe ideal for web developers, even though it is a bit more complicated than most other online payment tools
Stripe has developed an anti-fraud and security system, which is standardized with the payment card industry's PCI DSS.
This payment system can accept payments in more than 135 currencies. For an international transaction, the currency is converted automatically. The charge fee for a transaction is 2.9% + $0.3 plus 1% with an international card and an additional 1% if the card is in a different currency and needs conversion.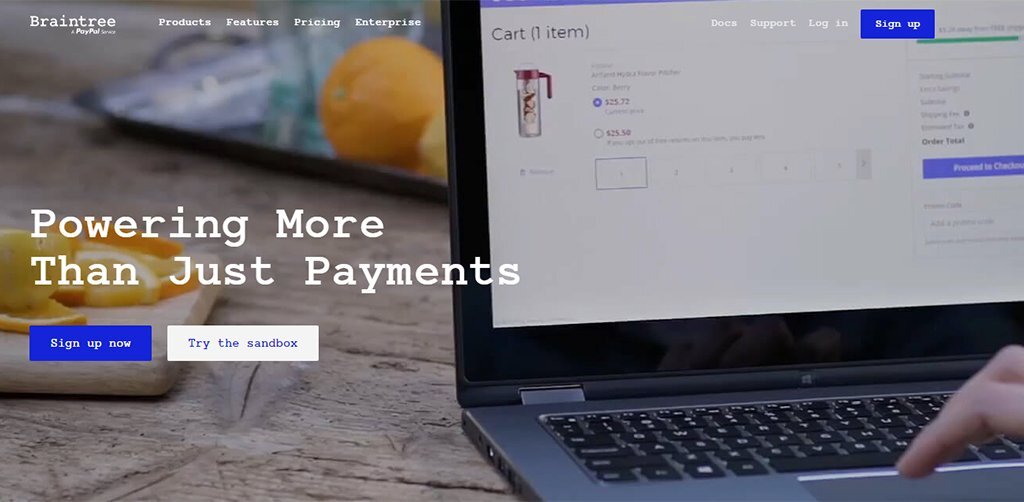 Braintree was founded in 2007 and is known as one of the simplest in use services for online transactions.
This tool has great functionality for marketplace payments. It lets customers divide their payment, which makes multi-vendor orders more convenient. You can control your transaction with amazing report-generating functionality. It is very easy to master, even if you have not been familiar with it previously.
A very good feature is that Braintree offers an option to transfer all confidential datum over to other platforms.
Braintree protects customers' datum with an advanced security system (compilable with the payment card industry's PCI DSS). Braintree's detection system protects you from fraudsters to make customers' experience undisturbed and all their credit cards secure.
A downside to the otherwise great service is that Braintree doesn't support escrow funding for a marketplace.
Braintree accepts payments in over 130 currencies, credit cards and Master card. As a service fee, it takes 2.9% + $0.30 per transaction. This service fee is a little higher than other solutions charge.

Launched in 2006, Adyen has become one of the most popular service-oriented payment methods since then. Their method can be characterized as functional, flexible and safe at the same time.
There is much to say about this product, but their best feature is that Adyen provides standardized experience for all customers regardless of the location site or bank. They accept over 250 payment methods from all around the world. Therefore you can be sure that the payments from any credit card will reach their destination, no matter where the parties are located or which bank they use to pay.
This payment tool secures customers with the built-in Revenue Protect solution. This method is effective against fraudsters, keeping customers undisturbed and their credit card info safe.
Another positive point is that Adyen can be synchronized with various business platforms, which will help you to run your business and accept payments from different websites. This is a good solution when you have more than one site with different kinds of the product but still want your finances to be organized in the same place.
For Adyen, the service fee you pay is at $0.12 + interchange for most credit card payments. This fee is much less than other systems charge.

Dwolla started its work in 2010. It provides a possibility to accept a payment transfer directly from a bank account, avoiding credit card fees.
However, the service is currently available only for companies located in the US - unfortunate for marketplace owners from other countries, who can not use it.
Dwolla enables both pay-in and payout transactions. With easy setup and API integration, this payment solution helps you to organize your payments properly.
Moreover, there is an option where you can make some payments automated, which can be of use for a business.
Dwolla provides different payment solutions for the marketplace business.
Paying a service fee from $25/month you will be able to get a next-day transfer. Yes, it is the specific feature of Dwolla that it charges a fee per month, not per card transaction. At the same time, a simple transaction with a 4-6 delay is free.
Unfortunately, Dwolla doesn't support international bank transfers. So far there is no solution for that issue.
As of March 1, 2017, the fee for a transaction (both sending and receiving payments), is 0.5%. The minimal fee is $0.01 and the maximum is $5.
Warning: choose your online payment tool carefully!
We have discussed five online payment methods for marketplaces, but there are many others out there. There are many more out there with certain positive and negative sides, which you can explore for yourself. We can help with research, but the final choice is always yours. The matter of which tool is the best for your project will always come down to the question of exactly what your project involves.
Remember to keep in mind the main criteria: speed, security, ease of use. The principal criterion, however, should always be user experience. Choose a payment system that will satisfy your customers, give them the best kind of experience and have them returning for more. Ask yourself the question: "If I was a customer, would I use this tool again for paying vendors?" This is what's most important.
Choose the payment system which fits your business best. And remember: even if none of the ones we discussed look ideal to you, there are many others out there.
Of course, you might still have questions. However, we hope that this brief outline of the main features of five payment tools for marketplaces will help you make your decision. And if you have any more questions, we hope that you don't hesitate to reach out.