We're very excited today to introduce a brand new tool, created by Roobykon to help you begin the journey of creating your online marketplace: we're calling it the Marketplace Platform Advisor.
The tool takes the form of an interactive questionnaire that guides you through a series of key considerations about your marketplace. Your responses to our questions enable us to give you individually-tailored advice as to which multi-vendor marketplace platform or solution would best suit the needs of your project.
Who's it for?

Do you want to create a product marketplace, like eBay or Etsy? Perhaps you'd like to build a marketplace for services, in the manner of Airbnb or Uber? Or, maybe you've been inspired by the likes of Upwork or Fiverr, and have an idea for a new jobs marketplace?
Whichever of these describes you, Marketplace Platform Advisor can help you take the first step. And whether you're an entrepreneur just starting out, or an established company, we're confident the tool can help you to deliver your project on time and budget, as well as ensuring it has the flexibility to adapt to future challenges and growing audiences.
So whether you want to help assist home farmers in selling their vegetables, enable the owners of mobile homes to rent them out when they're not in use, or help startups staff up, Marketplace Platform Advisor can help put you on a firm footing from the word 'go'.
Keeping your project nimble

We strongly believe that you should have the ability to alter and adjust every aspect of your online marketplace as it develops and grows – from front-end to back. Our new tool strongly favours solutions that maximize flexibility – as well as those that let you bootstrap your own marketplace in a shortest timeframe, and within a particular budget
With this in mind, our recommendations include only those solutions that offer full control at the source code level (once you've purchased and/or downloaded the software in question). Our recommendations never include online services and hosted options that only offer limited control over the look and feel of your marketplace.
At the other end of the scale, our recommendations also exclude the expensive, time-consuming option of full custom development from scratch – we believe that, with the other options now at your disposal, it simple isn't worth the time and cost.
And what are those other options from which we draw our recommended solutions? Well, they are a growing constellation of standalone platforms like Sharetribe, Magento extensions, WordPress themes and plugins – and many more.
How does it work?

Marketplace Platform Advisor takes the form of a series of questions, each designed to define a key element of what you would like your marketplace to deliver. Areas covered include marketplace sector (product, service, project, etc), level of user interface customization, type of payment system, and admin functionality.
Once you've answered all the questions, you'll be given a list of the platforms which we think are most likely to satisfy your needs. Of course, in the context of what is likely to be a highly complex project, these recommendations are not definitive – there are inevitably other potential considerations to take into account.
As well as the concise recommendations that will be displayed as soon as you complete the questionnaire, there is also the option of having a more detailed report sent to you via an email, which will also contain links to platform demos, documentation, and purchase/download links for the platforms we've recommended.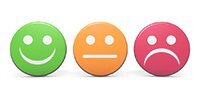 We're keen to emphasize that this is the first release of Marketplace Platform Advisor – and any feedback you may have is extremely welcome! We intend to continually develop and improve our service – and we hope that you will find it a useful asset as you begin your journey into the sharing economy!
Start working with Marketplace Platform Advisor: https://roobykon.com/marketplace-advisor