How to migrate your marketplace from Sharetribe Go to Sharetribe Flex
Did you know that the online marketplaces market is expanding rapidly? For example, according to Insider Intelligence, the industry's value will exceed $468 billion in the United States alone in 2024. This shows that new players are emerging and old players are scaling up.
The Sharetribe platforms are one of the best solutions on the market. Go is comparable to the MVP of a SaaS-based marketplace, then Sharetribe Flex is a full-fledged platform for services and multivendor stores. This provides a decent potential for business transformation. For example, having implemented a basic marketplace based on Sharetribe Go, a vendor can eventually scale it to Flex. The such transition would expand the platform's capabilities, increase sales, and introduce new marketing practices. Therefore, migration from Go to Flex is necessary to realize the maximum opportunities and make a profit in all available ways.
Among the advantages of such scaling:
possibility to implement integration with external services and products;
with Flex Back-End API, it is possible to develop a native mobile app;
improved UI/UX for platform customers;
transaction flow customization.
Sharetribe performs data migration on request. All necessary information will be moved to the new platform in a few days. Initially, the process is performed in test mode to check the functionality of the configured Flex template. After testing, data migration is achieved with a change of subscription from Go to Flex.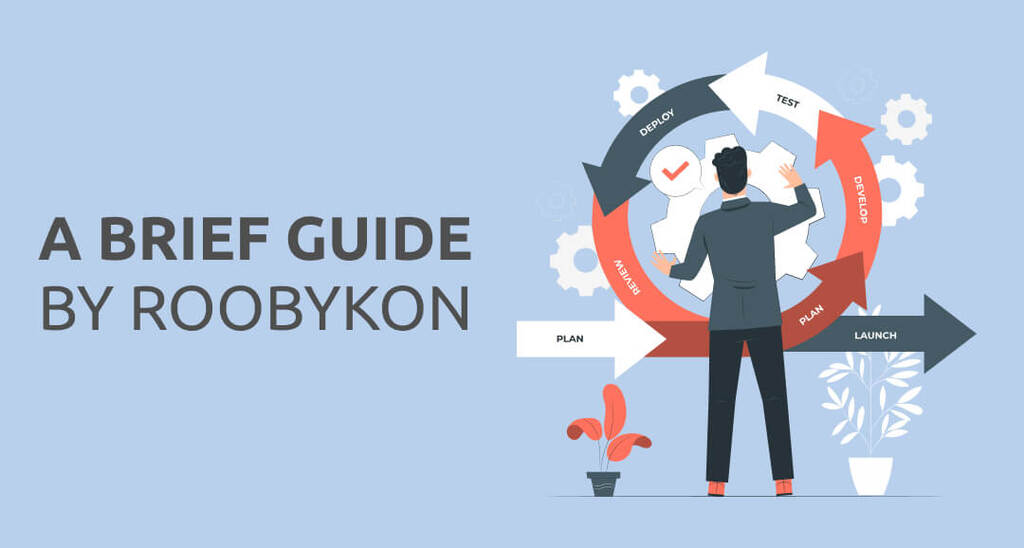 Roobykon Software experts have prepared a brief guide on how to migrate from Sharetribe Go to Sharetribe Flex.
You will learn from the article the following:
Why Flex is better than Go.
Who needs to migrate to Flex and why.
How to prepare for the migration.
How the migration process happens.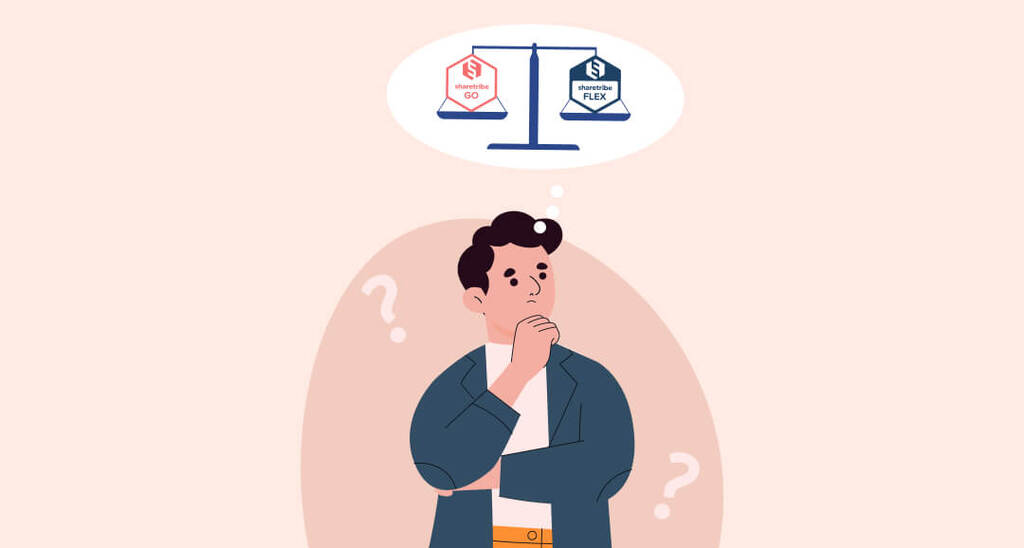 Reasons for migrating from Sharetribe Go to Sharetribe Flex
Modern marketplaces are conventionally divided into two types: e-commerce (product) and service. The Sharetribe platforms support both, offering an entrepreneur a choice between Go and Flex. Go is a SaaS, the analog of the MVP platform. It is quickly set up and launched, requires no programming skills, and has decent functionality and a solid administrative panel. However, it focuses more on services but also supports commodity trading.
Significant disadvantages of the platform:
non-expandable functionality;
no stock/inventory management;
no reversible marketplace listings;
more complicated implementation of the mobile version;
no configurable transaction processes;
no API for third-party software integration.
Flex is a more advanced platform that allows implementing integrations with payment services, like Stripe payment, and developing a native mobile app based on Sharetribe Flex API.

So the migration from Sharetribe Go to Sharetribe Flex occurs for two main reasons: the lack of necessary functionality or the inability to implement certain integration.
It happens that new vendors start their business with Go, and after the promotion, they start the migration process to Flex. But, as a rule, the choice of platform depends on the key objectives: Go is for high-speed launch, and Flex is for marketplaces with more complex features.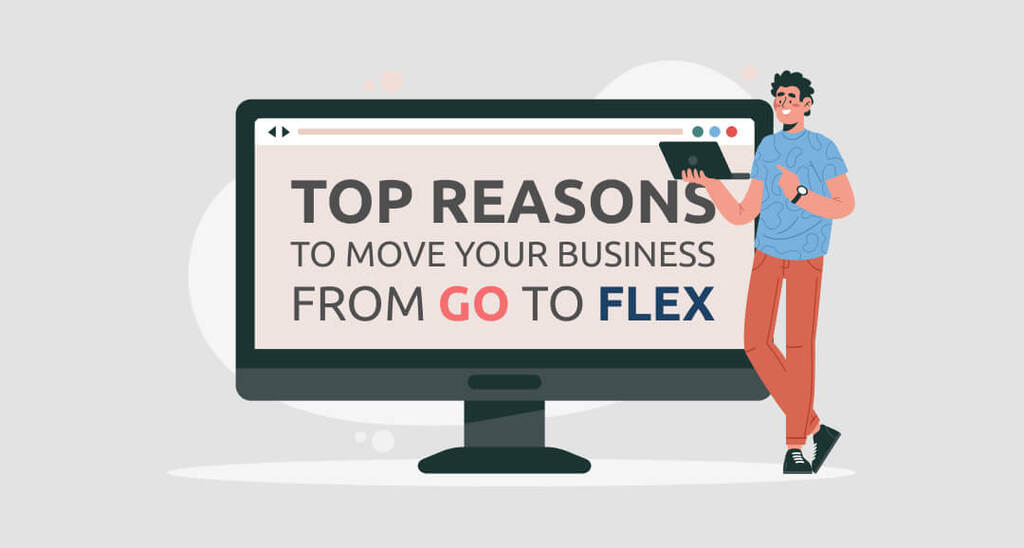 Top reasons to move your business from Go to Flex
Reason #1: Customization.
Web developers can customize features, services, and designs in Flex. This opens the possibility of implementing the marketplace components following the specifics and business needs.
The platform's customization is considered one of the key reasons to migrate from Sharetribe Go to Flex. Flex provides uniqueness not only in UI/UX but also in workflow. After all, the business owner gets full control over the interface and functionality of the store. For example, connecting to Zapier opens the prospects of implementing thousands of other apps and plug-ins for work automation without hundreds of lines of code and tens of hours of IT specialists' work. And the Flex software architecture enables API integration with different platforms and solutions, including payment systems such as Stripe payment solutions for marketplaces. Yes, 90% of the necessary functions are already implemented in the platform's customizable web templates. All you need to do is, like in Tetris, build your own store.
Reason #2: Mobile application.
Did you know that according to Data Reportal, mobile phones now account for more than 56.9 percent of our online time and nearly 60 percent of the world's web traffic? This statistic indicates that mobile platforms are the top cell for marketplaces.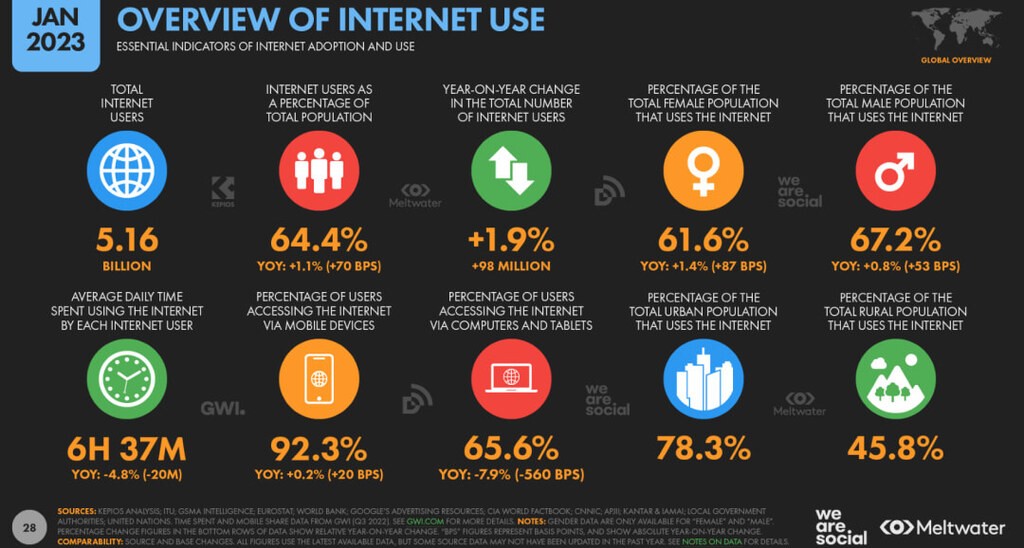 In the case of Sharetribe Go, the entrepreneur can only offer the client a PWA version of the platform (based on GoNative or similar services), which often doesn't meet the expectations and demands of users.
The Sharetribe Flex platform is preferable for delivering digital services to consumers. Due to the versatility of its API, it can be used to implement a native mobile application for iOS and Android.
Flex opens for entrepreneurs the door to native mobile commerce and customer services. By transforming Sharetribe Go to Flex, you can expand your customer base simply by releasing a smartphone app and ensuring its promotion through marketing.
Reason #3: Scalability.
Flex platform has an impressive "margin of safety and flexibility," enough to work with millions of customers. While the Go is limited to the standard functionality and does not provide a possibility for its expansion, Flex, on the other hand, has a handy API used to implement additional features, integrations, algorithms, etc.
The switch to Flex allows the business owner to:
create a marketplace faster;
ensure high performance of the resource;
implement new features;
connect external services;
improve user experience.

Sharetribe Flex is the future of online marketplaces, as this platform allows the owner to infinitely scale their business without compromising the quality and performance of the digital solution.
Reason #4: Functionality
One of the critical reasons for e-marketplace migration is functionality. Unlike Go, Flex offers to implement new features which can be extended using the API.
With the transition to Flex, new opportunities for refinement of the functionality appear, namely:
connect with different IT solutions via APIs, including integrations with third-party payment services and systems;
use Zapier to join your marketplace with 3,000+ web apps in just a few clicks;
implement different transaction flow variations;
extend and improve functionality available in Flex templates.
You can even implement a reverse marketplace with Flex, i.e., a platform that allows providers and customers to make custom offers to each other.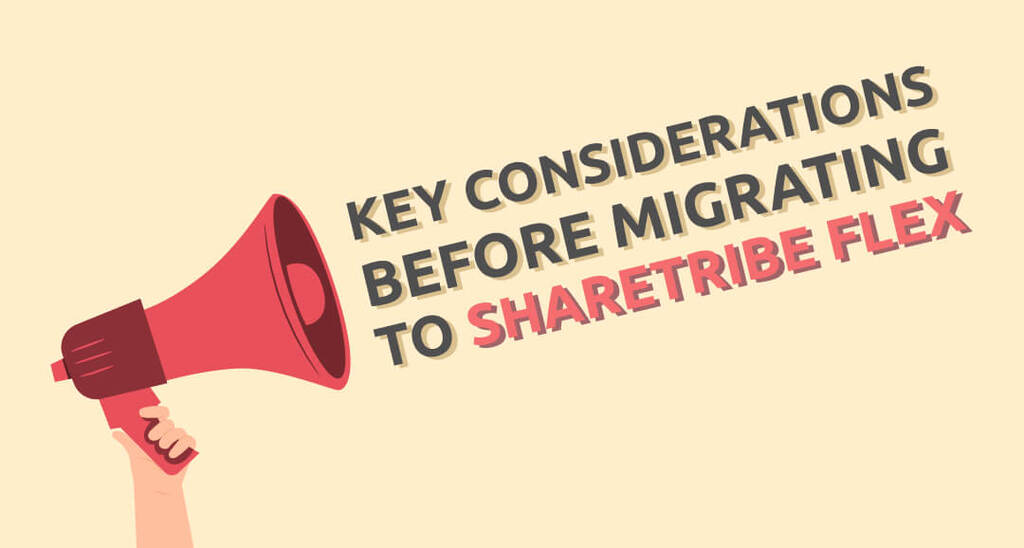 Key considerations before migrating to Sharetribe Flex
As with any other business, to transform it and migrate the marketplace to Flex, you must weigh all the risks and adequately prepare for the upgrade. To do this, you need to have a migration strategy to adapt the process of migrating your multivendor store or service marketplace to the new platform. Therefore, when preparing this document, you should become familiar with the preferable FTW and understand what data is necessary to migrate. In addition, you should be attentive and careful at this stage, as a new look, even of habitual functionality, can be unexpected, and not all data is available for migration.

Sharetribe can migrate from Go to Flex for the following data:
information about customers, including their contacts, password, and Stripe accounts;
listings, including their characteristics, description, related images, location, and price;
reviews (grade and text).
To avoid data loss, you will need the help of the Sharetribe team and thoroughly check the data after migration.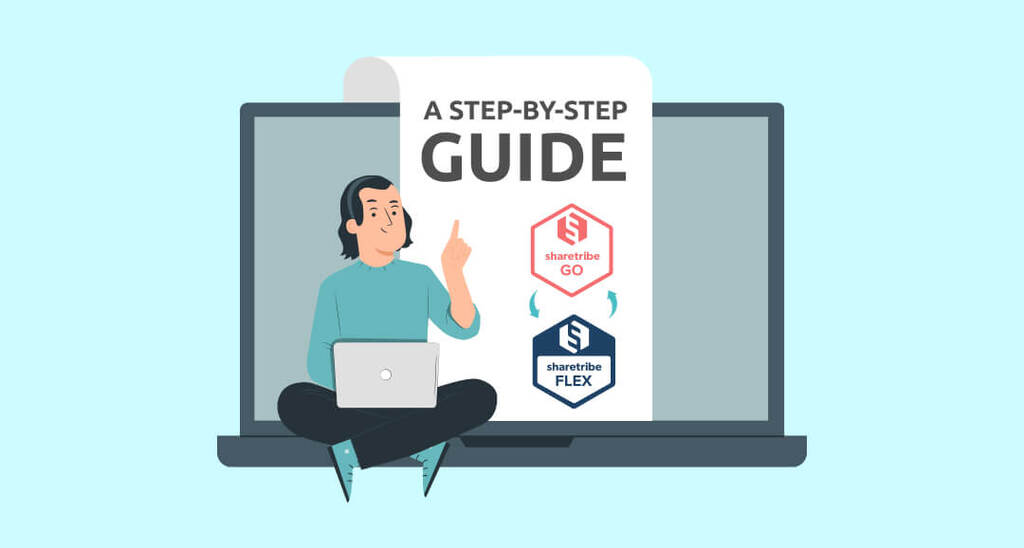 A step-by-step guide to migrating your marketplace to Sharetribe Flex
Before fully migrating your marketplace from Go to Flex, you must check how your new website works. You can use a test migration that simulates it to do this.

As a first step, you must import all the supported information from Go. The critical data is moved automatically, but since each type of marketplace is unique, namely its structure and data types, you need to check how the information was transferred to the new platform. To do this, deploy a staging server with Flex and test all the operational data.
The next step is a stage of improvements by web developers. They add the necessary functionality and edit the design of FTW. Then, another test migration is performed to confirm that everything works as intended and the data is imported fully and correctly. If some issues are founded, it's necessary to repeat this step again.

After that, the final migration to the production environment is performed, and starts comprehensive testing of the platform, which includes:
interface testing;
functional testing;
examination of data compliance;
verification of text data, including descriptions, characteristics, etc.;
general check of the resource functioning.
The next step is DNS configuration, allowing you to apply the domain name to the new production environment. The site URL remains the same (mostly), but the structure of a Flex-based platform often doesn't match the previous one, so you must take care of necessary redirects.
In the final stage of migration, the marketplace owner notifies users of the launch of its new version manually or using an additionally implemented notification system.
This is where the process of transition from Go to Flex ends. The new version of the multivendor platform is launched, and the old one ceases to work.
Conclusion: Contact Roobykon Software for successful migration of the marketplace to Flex
If you want to scale successfully by transforming your Go-based marketplace into a full-fledged multi-vendor resource based on Flex, you need help from the professional Sharetribe Flex developers team and their online marketplace services.
Roobykon Software is an official Sharetribe partner with 4+ years of experience with the Flex platform. The company's experts provide various marketplace services: development, modernization, migration, scaling, design, testing, support, etc. Thanks to a rich experience in the industry and hundreds of completed projects, Roobykon Software engineers will implement your project quickly and according to high-quality standards.
Entrust the task of migrating the marketplace between the Go and Flex platforms to the professionals! Contact us to get a free consultation.