Why is the reverse marketplace model so popular today?
Last year, all financial publications were once again shaken by the news of "the wedded turtledove with her heart true" by Chaucer. Does that sound too poetic? But the drama has become a reality when the only practical solution to restoring the British Isles' bird population is to create a reverse marketplace.
Just as everything in the world has opposite characteristics, the traditional market has a mirror image in the form of a reverse marketplace. And if, in the first case, customers are competing for the most profitable purchase against the background of general inflation, then in the latter one, there is competition between companies seeking to create a better offer and thus win the customer. At the same time, such trades can be conducted at the state level: for example, The US Treasury can purchase troubled assets, which prevents overpayment by the government and frees up banks to engage in more lending. If we ground the reverse marketplace model by applying it to ordinary people, the previously mentioned turtledoves story is a great example. To breed a population of these birds, you need to provide the right conditions: plant more wildflowers, create thick scrubby hedgerows in which to nest, and provide shallow-sided open water to drink. Farmers who are bidding provide various natural habitat options that may vary in price, quality, maintenance, etc. After evaluating the value of the proposed options in advance, the investors can pay for the nesting place they like. The scheme is simple, but how can the platform owners make money on it, and most importantly, how much? How to create such a marketplace and tell the world about it? This is what we will talk about in this article.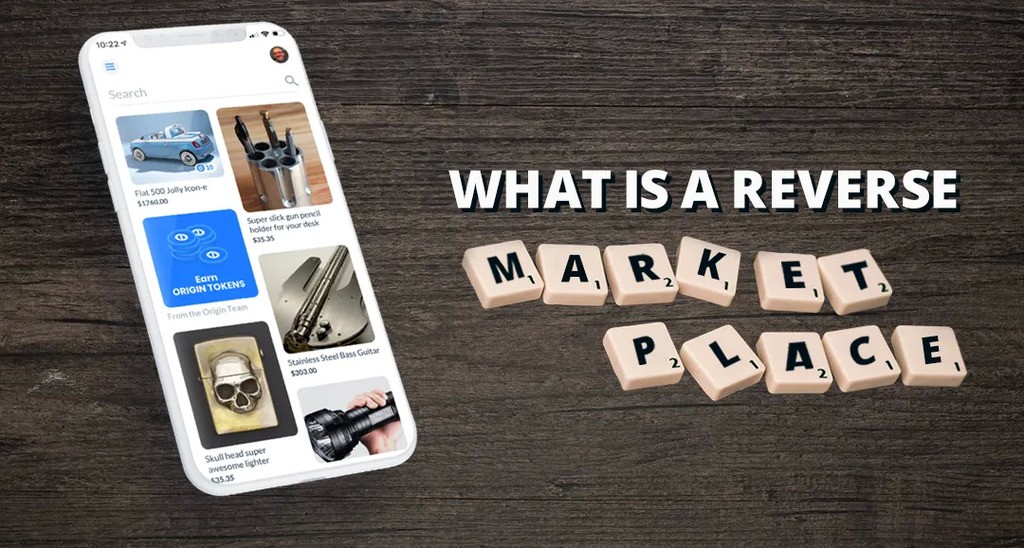 What is a reverse marketplace?
A reverse marketplace is a digital marketplace in which demand dictates the terms of supply. This model of C2B interaction involves competition between sellers for the best price and quality: buyers create posts about the products or services they want to get, and vendors, based on the request, make an offer. Thus, a buyer can receive several offers from potential partners, which allows them to choose the best one based on experience, quality, material remuneration, or other distinctive characteristics. It also flattens the demand curve: dealers can avoid "downtime," reduce the resources to find new customers and eliminate the involvement of intermediaries in the transaction.
One of the most successful reverse marketplace examples is the Upwork job search platform. This is where freelancers compete with each other, bidding on companies' projects. Shutterstock can also be seen as a C2B model. When a business uploads an image, the photographer, artist, or designer gets paid and transfers the copyright to use the material. The most popular model for generating income on such websites is to charge a commission from each transaction. When a customer pays a provider, the platform facilitates the payment and charges either a percentage or a flat fee. For instance, Upwork marketplace fees are 5% per transaction for all clients (or 3% for eligible U.S. clients who pay via ACH) by 2022. It also charges from 20 to 5% service fee depending on the cost billed to the client. In this case, the labor niche profitability is undeniable: gradually increasing Upwork's investment in brand marketing, GSV per active customer is also growing. As of 2021, it was $4,400, per year and total revenue for the third quarter of 2021 was $117.8 million, a year-over-year increase of 34%. This indicates a change in the degree of consumer influence on the market itself - it has also become a valuable resource for business, thus creating a sales cycle. After all, if the customer is always right, collecting their insights, suggestions, recommendations, and content can only benefit your company.
For companies, the profitability of the reverse marketplace practice is obvious because it is less resource-intensive and allows them to meet demand based on demand. Businesses apply strategies based on past statistics and predictions in a traditional sales environment, which sometimes hurts their performance. The competitive environment and expertise are the main advantages of Sharetribe marketplaces - it allows you to get professional solutions at a lower market price while building a positive experience with suppliers, consequently affecting their image. When considering the reverse model as a profitable solution to develop a marketplace website, don't forget about the peculiarities of its operation. Let's focus on the interaction between users and the platform, and let's break down the basics of data security policy and general transactional provisions.
There is also a traditional marketplace model. Such commerce involves two-way B2C, B2B, or C2C interaction, and here's how it works. The well-known marketplaces BedandBreakfast or Booking.com are built on a large variety of commercial offers of hostels and hotels, among which the average man can find everything needed. This is a kind of "one-stop store" where numerous options for similar housing are presented in one place, except that many of them may go unnoticed. AliExpress is also a traditional marketplace with over 20 million daily visitors. This is where manufacturers sell niche products to individuals. Finally, the housing search site Airbnb supports both B2C and C2C models by posting offers from private owners. A great example of a wholesale marketplace based on the B2B model is Alibaba - it represents more than 40 product categories. In addition, it is local because all sales representatives here are located in China.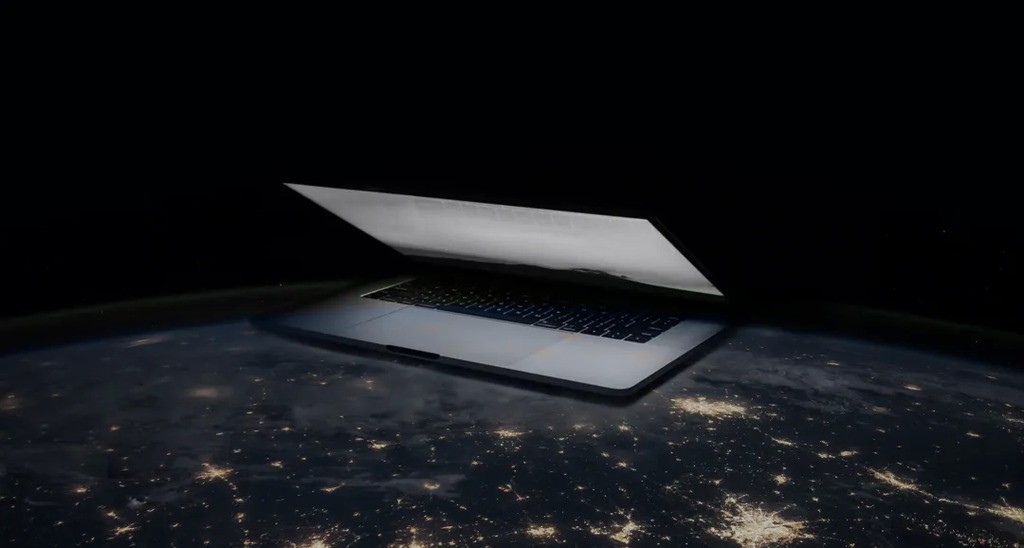 Reverse marketplace peculiarities
User's relationships
According to Brent Walker, former executive vice president and CMO of C2B Solutions, consumers are willing to generate ideas and solution concepts, allowing businesses to create unique offerings. But what characterizes the relationship between users, companies, and platforms?
So, there are four types of relationships: user-platform, platform-owner, owner-user, and user-user. Many marketing studies show that trust and perceived quality of interaction contribute most significantly to platform usage. Accordingly, this interaction is possible only if we have an appropriate interface with a friendly user design. For example, lack of trust in different elements is recognized as one of the leading causes of so many failures of electronic platforms.
The participants must be clearly defined for the C2B relationship to be fulfilled. The client could be anyone who has something to offer a business, whether a service or a product. The business in this model could be any brand planning to purchase goods or services from individuals directly. But there is also room for intermediaries - for instance, it could be a person looking to fill a job through a referral hiring platform or a brand seeking to advertise online through Google Ads. To regulate this kind of relationship, the platform owner must have a fair policy for both parties. Of course, as it's with any other business, the regulatory body is the state legislative framework. For example, EPGs (electronic programming guides) are regulated in the UK under the 2003 Communications Act and must be licensed by OFCOM. In addition, rights and duties in the triangle between suppliers, customers, and platform operators are regulated by the Online Platforms Regulation or OPR, which applies from July 12, 2020. However, today's regulation remains fragmented and sometimes inconsistent, but it still seeks to establish competition rules in the digital economy and complement the body of antitrust rules.
The platform-owner relationship is defined by the agreements made with the executors of the turnkey project even before the two-sided marketplace development. The extent of involvement of an organization with critical suppliers may range from a simple consultation with suppliers on design ideas to making them fully responsible for some aspects. As Sam Altman notes, the best validation usually happens after launching something that people can utilize. To reduce development time and increase new technology introduction, we advise you to be closely involved in the new product development cycle: getting access to a car when you need it is a lot more valuable than being able to borrow a power drill.
When creating an EPG, project managers can offer you different solutions, which will affect pricing, functionality, and integration capabilities and have several technical differences. For example, comparing which is better: Sharetribe vs. WordPress, you should notice that although the second option is quite popular and powers 43% of all the websites on the Internet, Sharetribe is explicitly built to power rental or services sites as well as some types of product marketplaces. It also enables multi-store management from just one location on an automated basis. Digging deeper into the data reveals more exciting insights, namely popular Sharetribe marketplaces types, which we will discuss next.
Listing profile types
Andreessen Horowitz has published Marketplace 100, "a ranking of the largest consumer-facing marketplace startups and private companies for the past two years." It contains expert analysis of leading brands and focuses on aspects of interest to a specific audience segment - whether they are investors or industry specialists. Based on this data, the Roobykon blog editorial board decided to group the main types of sites based on their primary specialization. After all, other users on the marketplace can initiate a transaction through the listing.
The user provides a physical item to an organization or individuals in a certain quantity. For instance, Amazon supports C2B trading standards where clients deliver value to a business rather than vice-versa as in a B2C. Or a classic Vinted marketplace focused on the C2C model.
These sites offer digital technology products with a theoretically endless supply. Envato is just one of these sites, working on a classic scheme. But the well-known Google AdSense supports reverse trading.
Here, the proposal is an expensive asset that can be rented or sold. A great example of Airbnb-style peer-to-peer Sharetribe marketplaces is Mushroom, Swimmy, or We Are On A Boat.
Here providers offer their expertise - skills or services that are paid based on time, quality, and qualifications. The same Upwork is a site where businesses can benefit. Paperbound is also an example of such marketplaces built on Sharetribe - it is an ad-hoc student resource for startup founders.
It makes sense that this type of site provides goods on demand. For instance, on the Mercato website, you can shop by ordering home delivery. By the way, to create a reverse interaction between clients and investors, sites like this can partner with YouTube bloggers, who are willing to invest their time and space in a timeline video in exchange for free products.
The types of marketplaces that we have discussed are solutions to particular user problems. Industry expert Jeremiah Owyang said that most people utilize peer-to-peer marketplaces for the same reasons they consume things in general: lower cost, better quality, or convenience. Yes, yes, everyone has been talking about ESG approaches lately, but they don't always determine the actions of the mainstream consumer either. For example, the popular service BlaBlaCar is not yet among the ranks of super stable and confirms the concept of many drivers who place requests there - public transport is not as flexible in schedules and prices as private entrepreneurs. At the same time, here, car-sharing service is much cheaper than elsewhere, and the service, conflict resolution, and communication, in general, are much more convenient, loyal, faster, and less bureaucratic. That's what we'll talk about next.
But before we move on to the next section, we want to emphasize that vertical platforms focused on a particular niche or industry-specific standards have an advantage over horizontal ones. Since they focus on only one thing, they can often do it exceptionally well.
Platform communication
Creating a successful online marketplace platform is a process, not a project. It is built on effective communication between developers and customers and within the triangle discussed above (see the User's relationships section).
So, a minimally viable product (MVP) usually has several functions, the interaction with which will involve a unique way of communication between the participants. As a rule, the site's user experience depends on service quality, operation speed, and the convenience of built-in messengers. Your service provider is a valued business partner; you're likely to talk to them. And this communication must go smoothly. Suppose your marketplace has a few features and a few people working in support. Providing quality service will be pretty straightforward - your staff will be perfectly familiar with the product and the site's features. Big corporations often have lousy support - PayPal, for example, has a large team working in different countries. But the big picture is unknown to these people because only a select few have access to it. That's why no one in the organization could give a sensible answer, and most importantly, in a short time.
The ability to build a rating system on the marketplace is one of the communication triggers between users. Good reviews allow you to determine suppliers' expertise, create trust in the market and a positive image of the company, and become the cause of feedback extortion - behavior implying a score on mutually beneficial terms or under the threat of some wrongdoing. Therefore, you should prevent gouging even at the stage of new product development. As a provider, you have to consider leverage on users: cab services utilize the double-blind review process. A driver can be sanctioned if he achieves a particular rating. The provider and client review each other at the end of a transaction but can only see the review they received once they've sent an examination themselves.
You can expand the platform's capabilities by introducing live chat and communication through social networks (Facebook, Twitter, YouTube, Telegram, Watsapp, etc.). This feature will allow users to communicate with each other and the support service. Interestingly, this tool reduces the bounce rate and increases conversions, positively affecting commissions from earnings.
Booking processes
Many sites charge booking fees, while others have service or selling fees. Sometimes they even turn into a community and charge for access. Let's look into this in more detail and discuss monetization basics on such sites.
What makes a marketplace successful is its monetization through the withdrawal of commissions. Reservations allow the user to make a specific type of purchase and are crucial to ensuring a smooth operation and more transactions. But to create a seamless system, you have to understand how reservations are made in a particular niche. The process is similar on many sites and in many areas, regardless of the type of product being sold. However, when the marketplace sells intangible services, difficulties arise: for instance, if it is an offer to mow the lawn or repair the apartment, the expert will want to familiarize themself with the object and only put up a price.
On the other hand, if it concerns manicures, the reservation also implies a time frame, the performer's location, and the customer. This means that you and the development team need to design the checkout process with the specifics of the niche, audience, and platform in mind. If you do not do this - you promise disintermediation, that is, the refusal of users to work on the site, distrust of the payment system, and support. For the entrepreneur, it will result in the loss of income and the complete collapse of the business.
So, we have already determined three key indicators: time, location, and price. Then, depending on these parameters, you have to create a reservation matrix, for instance:
The client adds to the site application descriptions of services required, prices, and location.

Suppliers are looking for potential partners based on these parameters.

Providers offer their services, and the client, in turn, chooses the most suitable option.

The customer accepts the terms and conditions of the reservation and pays the money into the account.

As soon as the service is performed, the money is withdrawn from the client's account (minus the commission the platform owner receives).
Most markets in the asset rental industry work behind such a scheme as Airbnb. If it concerns serious facilities, then most likely, the list of actions will expand to the specifics of communication, agreements, etc. Creating a booking flow makes financial sense because it allows you to optimize user interaction and reduce the desire to bypass the payment system.
Payment logic & Transaction processes
In the context of online payments, Know Your Customer (KYC) is usually associated with the amount of compensation and includes collecting valuable information about the person receiving the payment. But in terms of interaction on the platform, there can be problems with simultaneous money transfers for multiple providers. Any large site cannot afford to process applications simultaneously, and a person, in turn, will not tolerate them while they are processed. However, there is a way to automate the process by interacting with reliable payment providers such as MANGOPAY, Stripe, PayPal, Adyen, etc.
So, how does it work in the reverse marketplace on Sharetribe: the user enters personal data, and an account is automatically created in the payment service provider (PSP). Unlike the systems mentioned above, PayPal expects the user to have an account on its website. Since these companies are well-known financial services providers, they are more trustworthy than the white label methods. To get their share, or rather commission, each payment provider lays this feature in the PSP, allowing you to split the payment into two parts: commission and cost to the provider.
Holding money on behalf requires a license for offering escrow, which is quite challenging to get. As a result, many brands choose another way - their payment service provider offers a similar feature. A license for offering escrow is also required when you implement your payment system. For example, if you use a solution from Stripe, Paypal, etc. - you don't need a license.
Refund and cancellation policy
As a general rule, the Sharetribe marketplace platform will include a refund and cancellation policy. In this case, customers (in the reverse model) or suppliers (in the traditional model) are most often responsible for refunds. For instance, if you delay payment, it can lead to high costs on your part. In general, the responsibility can fall on both transaction members if this is specified in the handling agreement.
There are times when a dispute arises between the parties after a service or product has been provided. As a platform owner, you can't do without legal assistance to settle the liability of each one.
But fraud can also occur - only a well-drafted regulatory policy can eradicate it. For example, you can "cover" the costs of victims by charging a higher fee. But to be in a good position, make sure that the number of disputes is low enough not to affect your income.
Possible additional features
Technology is the primary condition of the modern market. So while raising venture capital is a double-edged sword, it provides an opportunity to solve many technical problems through AI or machine learning. However, it will even allow us to colonize Mars someday!
To create the best user experience, you can't do without collecting personal data. You can put this task on the shoulders of other companies and thus control the flow of data, set up analytics, etc. For example, the most commonly used integrations are those with Google Calendar or Apple iCloud Calendar, video services, etc.
It ensures the privacy and security of data used on the platform. For example, Sharetribe has the right to collect anonymous statistics. Still, it is subject to regulations that do not allow it to go beyond the legal framework.
This is an effective and legal way to sign electronic documents quickly, which can be used by each of the parties to the transaction.
If your business is delivery-oriented, this feature will be a helpful addition because marketing and delivery logistics offers can significantly increase your income.
The sharing economy is becoming mainstream. But this business is impossible without insurance, especially considering that not infrequently happens and nightmare scenarios. But the emerging ecosystem of traditional insurers, technology companies, and startups, Insurtech delivers innovative solutions to the market, which improves the flow of income for entrepreneurs and creates the image of a reliable partner.
To implement all these solutions, read about building a marketplace website from scratch.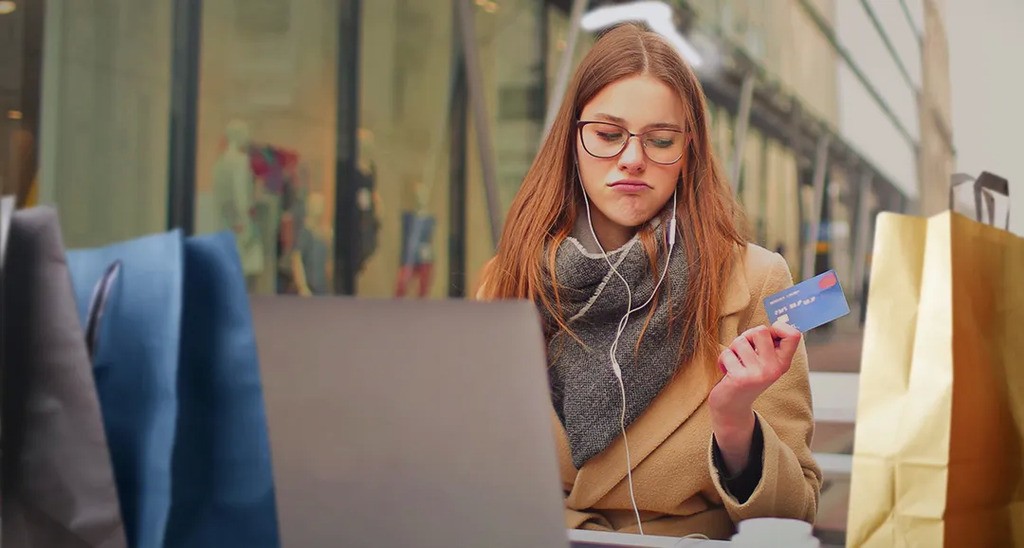 How to build a reverse marketplace?
When starting custom enterprise marketplace development, you should have at least a good understanding of customer problems and their solutions (see the section Listing profile types). Then, to ensure that your expectations match market demand, start by focusing on creating a minimum viable product (MVP): that is, a project that will solve a core user problem and, over time, acquire additional functionality, enhancing customer satisfaction. Unfortunately, many startups fail because they don't have proper product validation or think MVPs can be buggy or ugly. Online marketplaces development companies offer several options for product development: from scratch, based on Sharetribe Flex and Sharetribe OpenSource. Let's take a closer look at each option.
Developing from scratch
So, after making an idea, the marketplace development team begins to work on the project: it has a backlog, that is, a list of tasks that lead to a particular result. The flexibility created by the goal allows you to make edits in the early stages and thus decrease the number of errors after the launch on the market. Once the product is ready and able to perform a minimum set of functions, it is subject to testing and subsequent presentation.
Usually, the price list of a marketplace development company is hard to track because the expenses on services usually depend on the expertise of experts, individual customer requests, and of course, the deadlines. However, you may even have $2,000 (about $165 a month with some down payments) and 20 hours of work per week to make a profitable business with a small investment in a year. Even if you know how to program, making a platform by yourself is not the best decision. It may seem low-priced to you, but the expenses of fixing bugs, monitoring, logging, software updates, and security certificates can be much more costly than working with professionals.
The price depends a lot on the server-side web application framework on which the task scope is performed. One of the popular solutions is to use Ruby on Rails + React as the main tech stack, which means it is a reliable future product and protects the user from the possible use of off-the-shelf products.
We recommend you build a marketplace website with a Sharetribe Flex that can meet the requirements of the MVP and still save time, effort, and nerves. For example, this software assumes a great market solution to grow your business. Let's analyze it!
Sharetribe Flex is one of the most affordable and best marketplace backend software that allows you to make a great web or mobile interface based on powerful APIs. Sharetribe has also implemented 3 open source templates for the frontend (FTW). So, you don't have to hire a system administrator and worry about data security or performance. Flex-powered back-end allows you to create a flexible transaction engine, customizable data storage, crawler, and powerful admin console.
Sharetribe OpenSource
Open-source software vendors such as Sharetribe allow you to access their source code on Github for free. These are years of work by Sharetribe developers, however, you can take the code, install it on your server, and create your settings yourself.
With all our experience in developing the Sharetribe flex marketplace solutions, we can definitely say that this framework fits most marketplace ideas and is especially great thanks to its usability and design. If you decide to go the Saas-enabled route, you'll have the essential features: search, transactions, messaging, reviews, availability, scheduling, moderation, and analytics tools for the marketplace operator. Nevertheless, we can expand the functionality at your request.
Conclusion
This article lists several different factors that affect the choice of the right software for your particular situation and business idea. We identified the main problems of clients that may be solved by developing a marketplace, new features functionality, and exceptional user interaction. When working on your baby marketplace, don't forget to focus on a reliable software provider and performer - this will ensure the result will meet your expectations. Now that you know the strongest benefits of development on Sharetribe, you can develop your own strategy. Also, it's always worth considering the Sharetribe alternatives, as you never know what works better in this or that particular case. But despite this, most of them cannot reach the level of Sharetribe Go or Flex in eCommerce solutions. So, read more, study the information, make the right decisions, and good luck!

Make your first step to launching your marketplace, get in touch anytime and discuss your project with us.