Reviewing Flex's hotly-anticipated arrival
These days it's pretty common to order a ride via Uber or rent a vacation apartment through Airbnb instead of booking a hotel. Other niche platforms have also popped up, letting travelers find companions or friends split expenses - from utility payments to restaurant checks. Software developers work to create open source software which they share on GitHub. We live at a remarkable moment when enabled by rapid technological progress, the sharing economy is opening up brilliant ideas and myriad opportunities which would have been unimaginable a short while ago.
Until recently, joining this movement as a marketplace provider meant acquiring sizeable technical knowhow and making a major financial outlay. But now, thanks to a growing range of easy-to-use marketplace platforms, it's becoming increasingly viable to set up a marketplace without a tech background - and at minimal expense.
In recent years, the Finnish startup Sharetribe has been a big contributor to the development of the e-commerce platform market, with it's 'Go' solution providing an incredibly low-barrier-to-entry way to launch a marketplace in just a few days. Though its out-of-the-box functionality is basic, Go has won favor thanks to its low price, comprehensive documentation (with video lessons), and offer of efficient professional support that promptly addresses any issues that may arise.
It is often unavoidable, though, that when you create a very streamlined 'Software as a Service' (SaaS) version of a product, the result will be some lack of flexibility - and in Sharetribe's case, competitors had begun to capitalize on Go's limitations. But the company wasn't going to be left behind: a year ago, it launched a brand new product called Sharetribe Flex.
Thanks to the experience it had gained through earlier versions of its products, Sharetribe has managed to pull off what might earlier have seemed impossible: Flex lets you combine much of the flexibility of a custom-developed project with the low cost and speed of launch you'd expect from a ready solution.
As one of Sharetribe's partners, we at Roobykon have been among the first to test this new product - and we've already used it to develop several real-world projects. So in this article, we want to share our first impressions of Flex, and compare what we've been able to do with it to both SaaS project created in Go, and others in which we used the fully-customizable (but much more time-consuming) Open Source version of Sharetribe.
A little bit of history
Sharetribe's platform for marketplace creation was brought into this world by Finnish university friends Juho Makkonen and Antti Virolainen. As the company's website puts it, "Sharetribe is crafted with love & coffee in Helsinki". But the original idea was a bit different from what the company does today: back when it started, Sharetribe was simply a platform to help students sell old textbooks, find tutors, or book a moving service.
Years more of hard toil would be needed to transform it into a flexible platform that allows anybody to test their nose for the e-commerce business. And there was another ingredient to Sharetribe's success: three successful funding rounds have together brought in $2.4M to fuel the company's mission.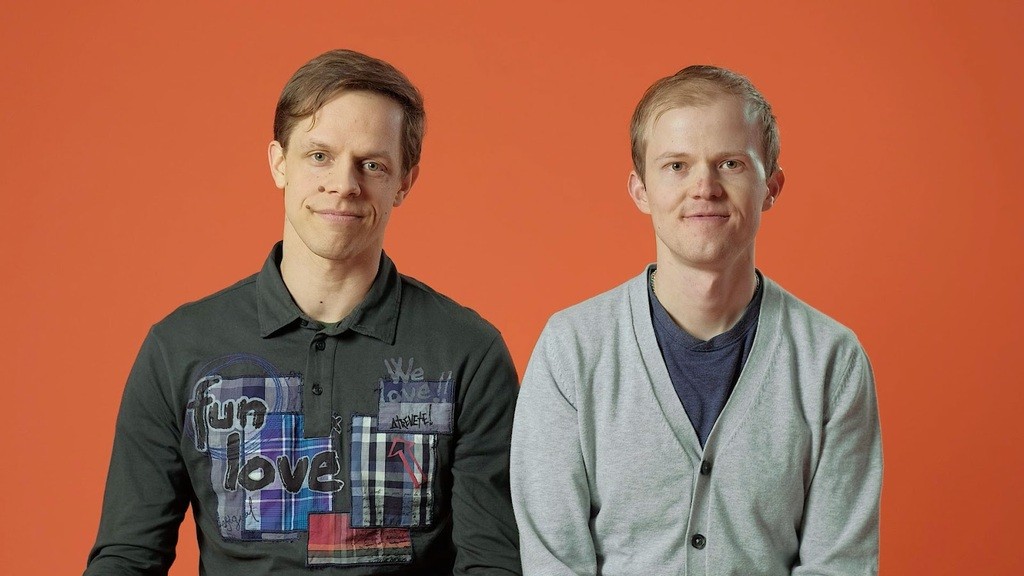 Developer's perspective: Sharetribe Flex is an elegant solution that opens up countless opportunities
The first thing you notice when you start working with Flex is the design. Websites built with this solution look attractive, use neat tiles, and work smoothly - coming close to the minimalistic aesthetics of sites like Airbnb. The strong first impression is that by using this platform to create your marketplace you'll have found a reliable route to a very modern and responsive site that will give your customers outstanding user experience.
But of course, as developers, we want to know the nitty-gritty - and Flex has plenty to get your teeth into out of the box. First of all, it offers great scalability: unlike with Sharetribe Go, you won't need to go looking for another solution when your business grows. Then there are those all-important security features like customer authentication and secure storage of payment data. Flexibility in use is also key, and is attended to by features like Flex's transaction editing tools. On the day-to-day running side, a personal admin board allows you to manage your marketplace with comfort and speed.
Of course, this product is still only a year into its life, so some features have not yet been fully implemented, and do require further tailoring. But thanks to the Sharetribe Flex roadmap it's easy to get updates about the development process and newly-available features - while Sharetribe Flex pricing includes future updates for the Sharetribe Flex API and Flex Template for Web.
It does have to be said that the new product requires a fair amount of development skill and understanding of the platform's technology stack, and users without at least some basic programming knowledge will find it difficult to input or update data. This is in contrast to Sharetribe Go, whose dashboard will make sense to pretty much anyone.
Sharetribe Flex's documentation and video lessons are impressively comprehensive, but you will sometimes find yourself asking questions that only a development team can answer. However, Sharetribe Support gives prompt and professional feedback via the platform's admin panel chat or through their Slack channel, so you'll never feel abandoned.
All told, Sharetribe Flex is a truly impressive and promising product whose arrival was deeply needed. Though requiring a little more forethought, it's a great alternative to Sharetribe's Go SaaS solution, offering the next step in technology and architecture. It also competes with the Open Source version of Sharetribe, offering many of its features at just 10-15% of the cost of a product individually developed from scratch. Overall, Flex is the sweet spot that Sharetribe has long been missing.
Key features of Sharetribe Flex
The guys at Sharetribe have a strong claim to make for Flex: that it is the only solution so far developed that can support a marketplace through every stage of its growth. Our experience so far broadly lines up with this: Flex can help you build a marketplace platform that will meet your needs and those of your target audiences. This is not a platform for creating cookie-cutter marketplaces that look like any other - its strength is in its ability to form unique product and service marketplaces with the scope to become the next Airbnb, Rover, or Fiverr.
User experience
Here you can forget about limitations on number of users or how many listings each can create: Flex recognizes that audiences often quickly grow from the dozens to the tens of thousands to the millions, and it will run smoothly throughout. Moreover, growth in your userbase is actively encouraged thanks to seamless registration, password and data restoration, and confidence-inspiring personal data standards.
Advanced search
A powerful system of search parameters and geotags lets users quickly find the listings they're looking for.
Detailed listings
Users feel fully supported throughout the intelligent listing creation process - but also have the freedom to set availability hours and days and determine pricing structures - including discounts, taxes, and client-specific deals.
Messaging and notifications
Flex comes complete with a very polished in-platform messaging system, as well as a range of templates for different types of email notifications, bringing proven marketing know-how to your mailouts while enabling you to make them absolutely your own.
Flexible transactions
The transfer of currency between sellers and customers is, of course, the bottom line of any marketplace, and Flex lets users set up transaction terms just as they need them. Depending on the focus of your multi-vendor platform, you can choose different booking options, control personal data collection during financial transactions, institute flexible booking cancellation policies, and choose convenient proof of identity methods. The outcome will be to make your marketplace a transparent and safe place to do business.
A trustworthy feedback system
As a marketplace veteran, Sharetribe knows more than most about the importance of trust - both between the two parties making a deal, and towards the platform itself. With this in mind, the company has invested major resources to create a feedback algorithm that makes seller and customer ratings virtually tamper-proof.
100+ currencies and multilingual localization
Flex works with Stripe, letting it support a multitude of payment currencies and so avoiding the geographic restrictions you might experience on other platforms. Flex also lets your marketplace run in any language*.
*One limitation at present is that while any language can be supported, it is not possible to switch between languages within a single site. Rather, at present, it is necessary to build a version of your site for each language.
Flexible settings and styles
The user interface of your marketplace is under your complete control, with no restriction in terms of visual design. You can change the position and color of elements, or add and remove them as you see fit - the Sharetribe Flex Software Development Pack (SDK) contains everything needed to give your marketplace its own look.
Data export
Easily downloaded in CSV format, your data can then be put to work in presentations, submitted to analysis, or exported to third-party services.
Adaptability
Sharetribe Flex's Developers have gone to great effort to ensure that your website will be displayed beautifully, no matter what device or browser it is accessed via - meaning customers won't be lost to annoying site malfunctions on smartphones and tablets.
Search engine optimization
Flex comes tooled up with everything you need to ensure your site lands as high up as possible in searches, without the need to employ costly specialists.
Integration of third-party APIs
There's a thriving ecosystem of marketplace services out there, and Flex lets you integrate any you may wish into your marketplace. So whether it's maps, analytics, online charts or marketing tools, you can put all the world's talent at your disposal!
A website, a mobile app - or both
Your project can take the form of a website, an app, or both. At present, the former is the speediest option thanks to Flex Marketplace Template for Web, which is a great starting point for development - so far, there's no equivalent template for mobile app development.
Admin console
Flex's admin interface is fully furnished with a full suite of content management features - as well as giving you easy access to analytical data for all your users.
If you want to learn even more about what Flex can do, we'd suggest watching the Sharetribe Flex Demo video.
Sharetribe Flex vs Go and OpenSource: Key Differences
As we mentioned earlier, Sharetribe comes in three versions:
Sharetribe Go is the platform's Software as a Service (SaaS) development, and an ideal way to get your Minimum Viable Product (MVP) out of the blocks as quickly as possible.
Sharetribe OpenSource Marketplace is the open source version, aimed at developers and distributed via GitHub. It offers unlimited possibilities but calls for time and expertise.
Sharetribe Flex, as we've learned, is the company's newest offering. A flexible platform for marketplace creation, it offers an environment in which you can develop and scale your project through its entire lifecycle.
The table below gives an overview of the key differences between Sharetribe's three versions: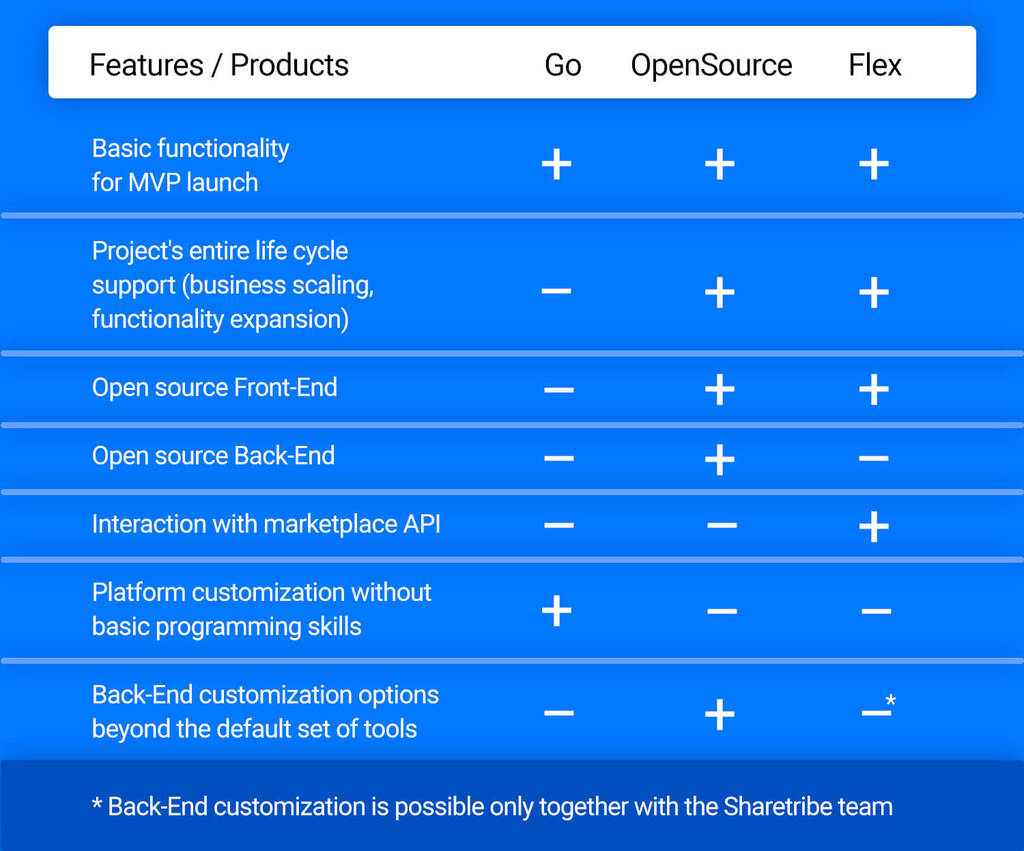 So - if basic functionality is enough, and you want to launch a business with minimal investment, then Sharetribe Go will suffice. And after your initial success has been secured, you can switch to Flex any time.
But there again - do you want flexible settings for your marketplace from the outset? Are you confident of scaling your project, but hesitant to make a big outlay of money and time to develop it from scratch? If so, Sharetribe Flex is likely your best option.
And of course, the final possibility is that you may wish to develop a completely new, fully-custom platform with unique functionality and integrations that can't be achieved through the architecture of ready solutions. That you need unlimited transformation possibilities for your marketplace, both visual and technical. And in this case, Sharetribe OpenSource marketplace will probably be the direction to go in.
Some successful projects built with Flex
Every marketplace platform developed with Sharetribe Flex has beautiful typography and perfectly-pitched spacing between elements (a designer's dream!). The overall impression from the user's side is one of space, clarity, and professionalism.
Studiotime.io is a stunning example of a successful Sharetribe website built using Flex. Positioned as Airbnb for music studios, this is a marketplace that lets you book a rehearsal or recording facility pretty much anywhere in the world. Platform founder Mike Williams initially used an earlier version of Sharetribe's ready solution to bring his idea to life in the course of a single evening, and the platform acquired thousands of users literally overnight. After the release of Flex, Studiotime soon switched to the new solution, which enabled it to offer a much better collaboration experience to its users, who by then included some of the world's top recording companies.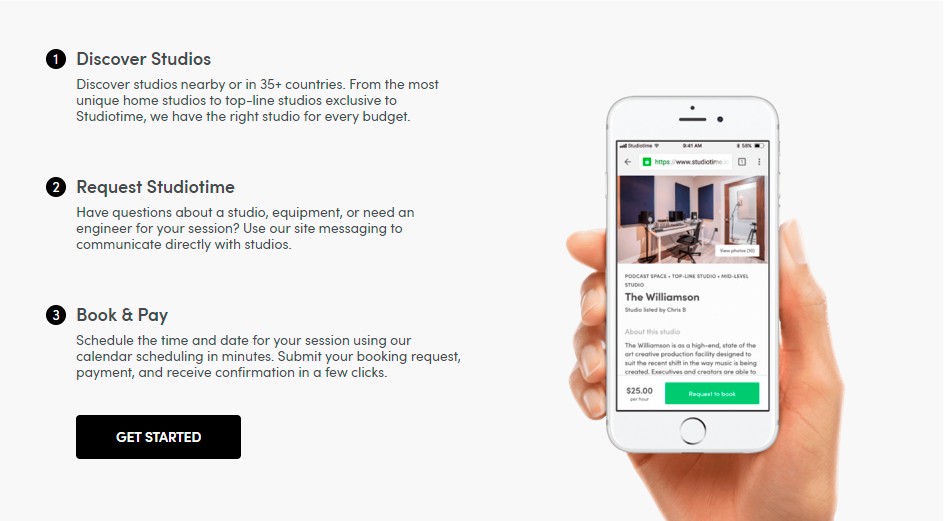 Another interesting project worth mentioning is Swimmy.fr, a French marketplace that lets people rent out their private swimming pool. Over 16,000 people across the country are now using this one-time startup, which continues to grow and improve with the help of its users' feedback.
Swimmy's CEO, Raphaëlle de Monteynard, has said that "Sharetribe Flex allows us to customize the design and user experience of our platform as we wish, without blowing our budget. Flex also makes it easy to adapt our platform based on user feedback."
Flex: a firm foundation for your Marketplace
Sharetribe Flex is built using Ruby on Rails - a programming environment that has achieved runaway popularity by facilitating speedy development while at the same time never compromising on reliability and stability. The firm foundation offered by Rails underscores the anticipation with which Flex was regarded by entrepreneurs around the world.
Simply put, Flex has become one of the simplest ways to build a modern, beautiful, functional, and profitable marketplace in the shortest possible time - regardless of your project's scale or geography. And with Sharetribe's monthly updates and class-leading support, you'll be well placed to stay at the top of your game.
Whether you're creating a new marketplace or moving an existing project to Flex, Roobykon Software is on hand to help: our teams will make it their mission to bring your ideas to fruition. And our partnership with Sharetribe means we've been working with Flex longer than most.
Here are just a couple of the marketplaces we've built using the new platform:
MyGoldenCloset - French P2P clothes rental startup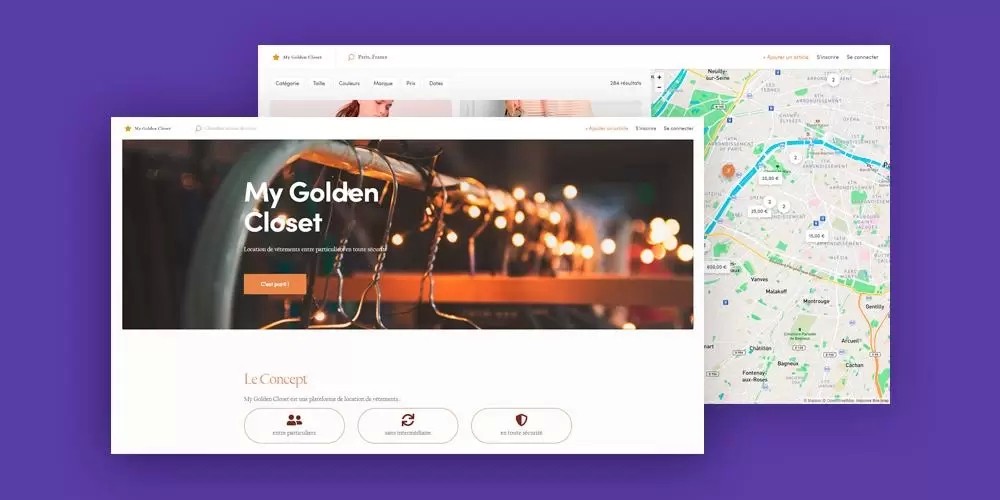 MushROOM - a global rental service that turns music rooms and spaces into musicians' rehearsal rooms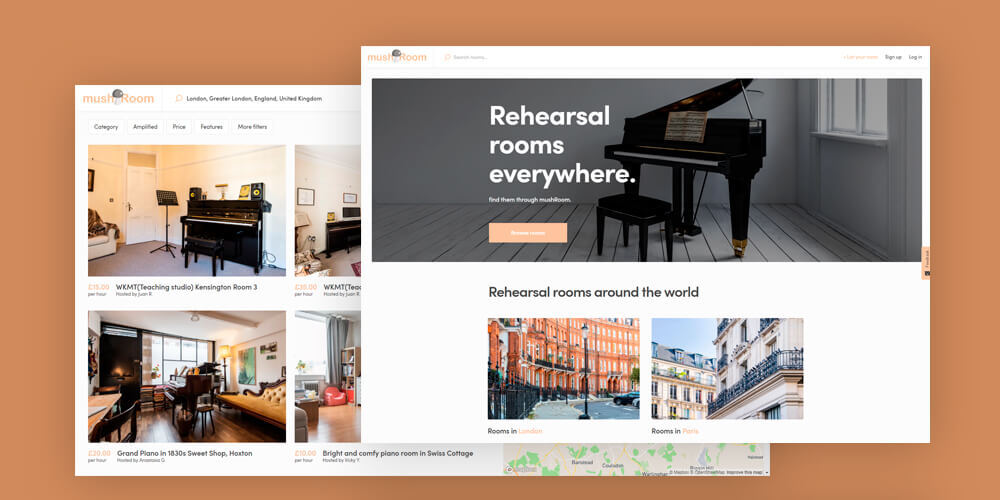 At Roobykon Software, your project will be in professional hands. We've been launching marketplace platforms since 2011 - so when it comes to building a successful marketplace, either from scratch or using ready solutions, we've got you covered. Let's begin a journey together!