Airbnb is not the one but probably is the most famous and successful rent platform. Today the marketplaces like that is the easiest way for millions of travelers to rent and lease any lodging from one person to another. The sites and web services gain popularity day by day, and the easier it becomes to travel inside the continent or around the world, the more demanded such services will be. The companies that have decided to mediate in housing are simply doomed to success.
The use of websites like Airbnb is very simple: the owner of the dwelling creates a listing and thus offers to rent his apartment or a room for a fee or for nothing. And the travelers are choosing an appropriate housing and agree with the owner about the time and conditions of accommodation.
What is Airbnb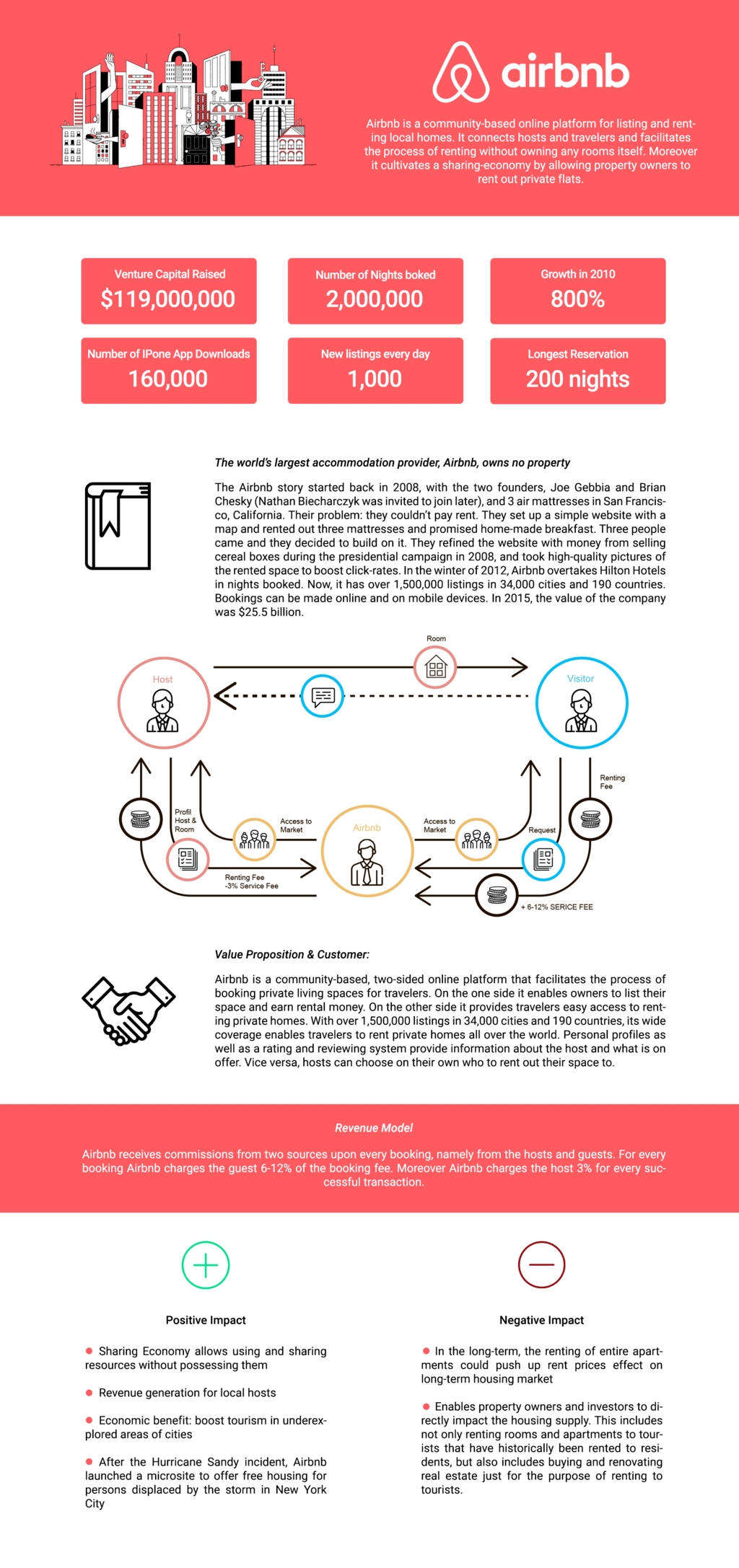 The history of Airbnb began about 10 years ago, when three friends Brian Chesky, Joe Gebbia and Nathan Blecharczyk, after long attempts to rent their homes first, and then hand over a dwelling-place consisting of three inflatable mattresses and breakfast to earn some money and pay back the rent, decided to create a service that would help people find and rent affordable housing from other people, not hotels and motels.
The site was created as peer-to-peer marketplace for short-term dwelling renting and called "AirBed & Breakfast". Unlike a lot of booking sites, the marketplace like Airbnb allowed to lease, find and rent housing from one person ("host") to another ("guest"). They not just provided information about the nearest apartment, but were given an opportunity to book the housing and pay in advance for the accommodation.
The idea of a unique marketplace brings its founders tens of millions of dollars annually. For example, in 2017 the company made around $2.6 billion in revenue, significantly exceeding the projected figures.
What kind of functions should have site like Airbnb
Thus, how to build a vacation rental website like Airbnb?
Despite the seeming simplicity, there should be a whole set of functions in this service, those are necessary for stable website operation. To be successful, the platforms like Airbnb should use the minimal functionality of the rental site that has been checked on that service.
The development of rental site must include several basic functions such as:
Filtered search. This is the core feature of services like Airbnb. Possibility to quickly find an apartment by location, time to stay, price and other parameters is difficult to overestimate.
Geolocation. Allows users to easily find the nearest housing, which is crucial for tourist in another country and in unfamiliar places.
Booking. The reason this site was created is the opportunity not only to find and choose but also to order the selected accommodation.
Secure online payment. Another mandatory function for a rental website to book and pay the right lodging in advance, even for hundreds of kilometres.
The marketplace like that may have some secondary functions that make using service more suitable and secure:
Review system. Excellent solution to assess the quality of hospitality and decency of guests, and also to show future guests the best places to live and those who should not be contacted.
Communication between users. The ability to exchange messages with other users will help to weed out unreliable guests and hosts.
Communication between guests and owners. If you'll give guests and hosts to communicate with each other, their cooperation will be much more effective.
Both "hosts" and "guests" need some functions to provide services. There are:
Registration and log in. Email sign-up is mandatory, but registration with Facebook, LinkedIn, Twitter or another social network is much simpler for users and gives added security control.
Dashboard and personal profile. The ability to use the dashboard and manage user account, including making some settings, editing a profile, changing the mode of notifications is very convenient for the user and creates a sense of personal space on your site.
Account settings. Possibility for a user to change some data supplied during registration (name, email, address etc.) is necessarily feature for any websites like Airbnb.
Besides the above mentioned, functions for "hosts" should include:
Listings creating and editing;
View details of bookings and payments;
Edit profile and payment settings.
And functions for "guests" in this product should include:
Ability to search and look listings;
View details of bookings and payments;
Edit profile and payment settings.
What you need to know to create a website like Airbnb
Platforms like Airbnb are created in one of the following ways:
By open-source platforms such as Sharetribe (its open-source variety), Magento or OpenCart. Free is their almost only advantage. All these MVP platforms are not very good for e-commerce and marketplaces, and have very little functionality websites like Airbnb need;
By SaaS service, using Near Me, Sharetribe, Marketplacer or some other similar solutions that provide ready-to-use marketplaces with required functionality. This is the fastest way to create a website for your own business, and SaaS platform provides full support and updates of their software for a little monthly fee;
Develop it from scratch. This is the most expensive and long-term way to create a website, but it's worth it if you want to have a marketplace of your dream.
There is the simplest step-by-step action plan for those who want to know how to build a website like Airbnb:
Explore the market. Make a research to understand the main audience you should focus on.
Register and pay domain and hosting. Choose simple and easy-to-remember domain name for your site and pay for a year in advance.
Create a design of the website. The appropriate project must include such elements of Airbnb as an easy-to-see search box, convenient page with search results, suitable listing information box and informative listing page.
Create a website using some of the ready platforms or hire the developers to build it. The project should consist of general website parts: main page, search listing page, profile page, listing page and dashboard (admin panel).
How the website Airbnb works
The legitimate point is how does platforms like Airbnb works and earns money?
Actually, Airbnb website receives 3% income from booking and money transactions. The host of the accommodation pays 3%, the guest pays from 6% to 12%, and the fee depends on the value of the apartment.
A large staff of professional photographers represents each apartment in the most favourable perspective. Today this platform provides rental services in 191 countries and 65 cities, and online booking and payment allow users from different countries to find lodging immediately. The machine learning features like Aerosolve make searching suitable and fast.
In addition, the service builds on the strategy of income generation, which increases the trust in the market - the guest pays, the host gets and as a result marketplace earns money.
As you see, it's profitable to make alternative rental service and launch your own company.
How much does the site cost like Airbnb
The total amount of development websites like Airbnb depends on the size of the team that develops a marketplace. The more specialists are involved and the more hours they spend on project development the more expensive the project will be.
Technology stack is very important to calculate costs: some programming languages cost cheaper to develop, others are more expensive. In addition, the functionality set and technical complexity of features are also affecting the cost of the project.
Each change and addition that the customer makes increases the cost of the Airbnb-type site.
We'll calculate your ideas and give you an appropriate solution.
About us
Airbnb is the successful project because of a great idea and suitable website, and we know how to make your website creative and attractive for your clients.
Roobykon Company creates marketplaces and other websites like Airbnb for more than 6 years, and today we have customers all over the world, on all continents. For years of teamwork, we have built a cohesive team of professionals, many of whom have more than 10 years of programming under their belt. We realized complex projects of heavy with third-party services, as well as APIs integrations. We also use RESTful web services in development.
Many of our current clients have been cooperating with us for long years. They started to deal with us at the very beginning of their business, and today we provide development of the existing business and create new directions of activity. Join to us to develop your business!