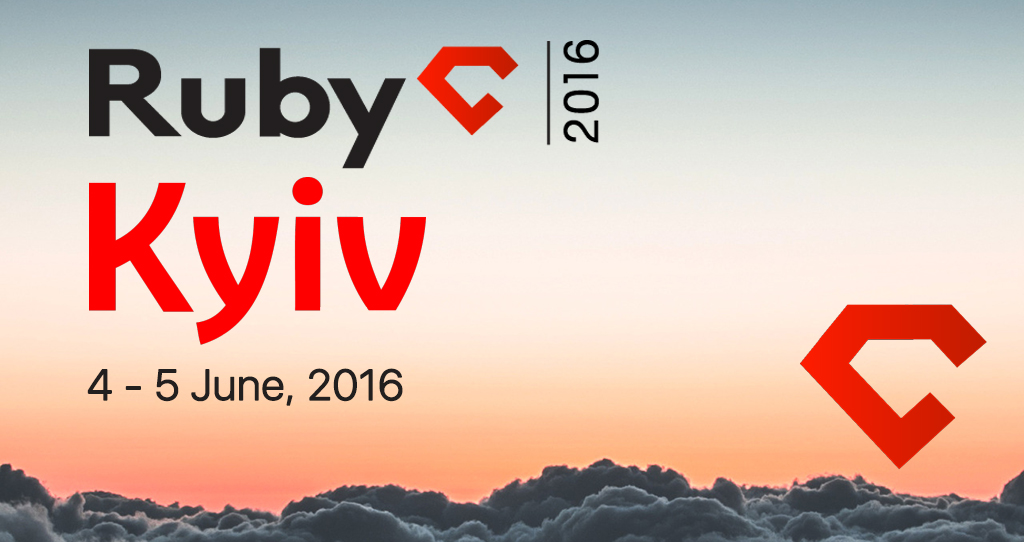 Last week was highly intensive for the Roobykon team. In addition to the participation in ITEM "IT Evolution Meetings" conference, we attended another event – Svitla Ruby Conference (aka RubyC) in Kyiv.
These two events were held almost at the same time, but you know, we're always eager to hack some cool ideas, so decided to visit both of them. Plus, as far as RubyC is a main Ukrainian event dedicated to Ruby programming & Ruby on Rails, we anyway couldn't split the chance to spend a warm summer weekend in a company of experienced Ruby-experts.
All in all, it was a right decision, because 4-5 June became absolutely recognizable days for all of us! Almost half of a thousand Ruby developers from all over Europe gathered together in the comfortable conference hall of Hotel Rus. The guys from UK, Germany, Italy, Russia, Poland, Ukraine, Serbia and many other countries exchanged their experience, ideas, and emotions at the "grand" Open Talk. This time, our capital hosted a truly international event!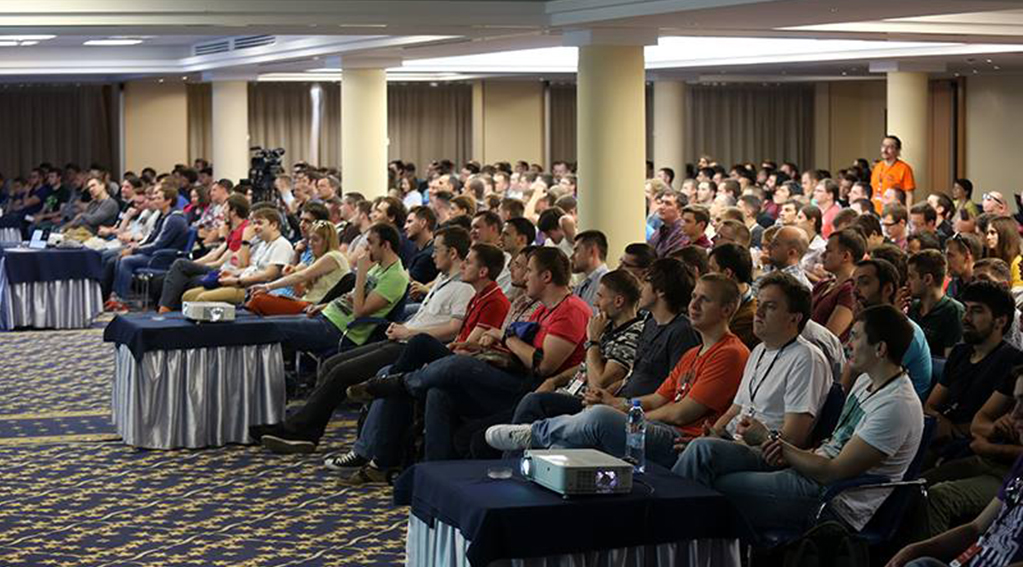 What we take away from Kiev - are hilarious ideas out of Andy Pike's, Adam Niedzielski's and Robert Pankowecki's reports. But of course, there was much more! Thirteen speakers from all over the world gave insightful speeches, outlining the hottest topics and latest trends in Ruby.
Without any doubts, this was a really cool weekend. A great thanks to all the organizers for a tremendous work! We'll definitely join this event next year, and if you ever get the chance to go, Roobykon Software would highly recommend it.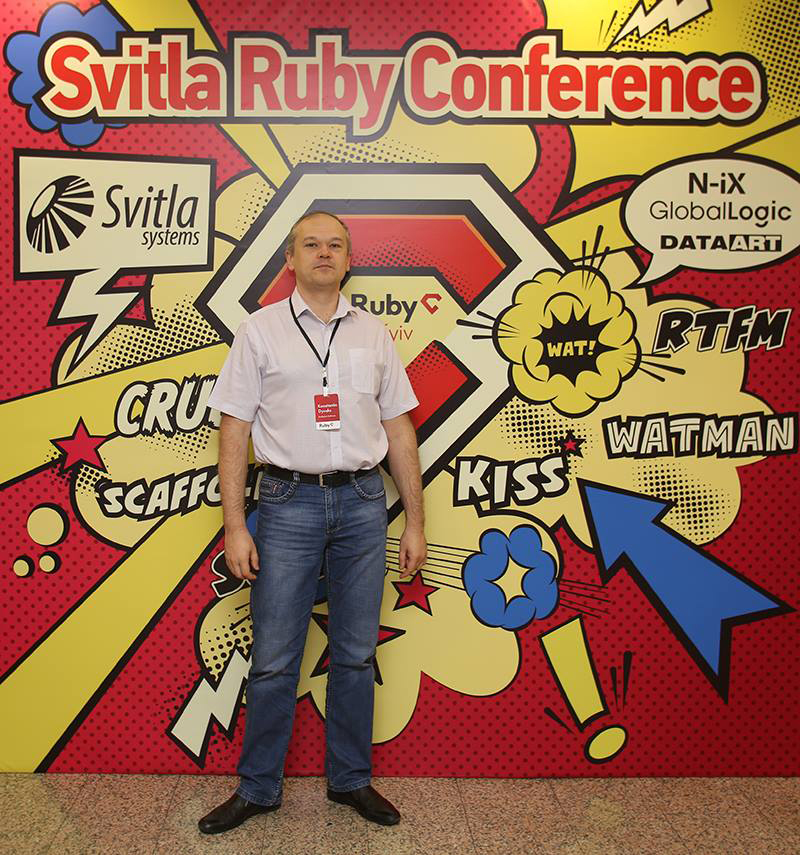 Ukraine, Kyiv, June 4, 2016 - Konstantin Dynda, CTO at Roobykon Software in front of an awesome RubyC press wall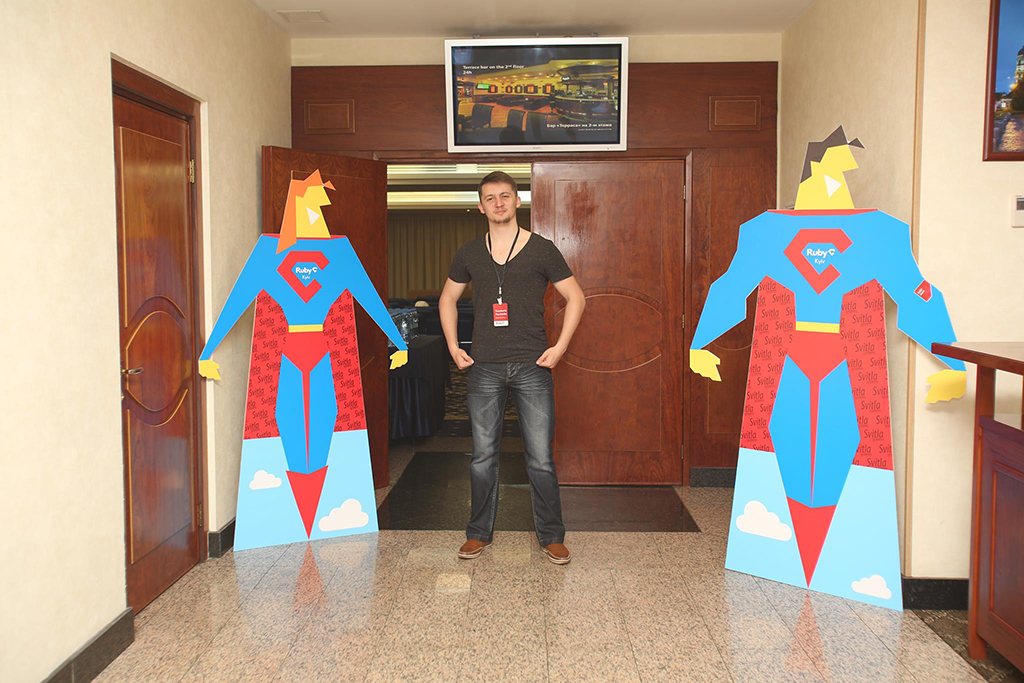 Konstantin Paschenko, Team Lead & Ruby on Rails champion developer at Roobykon Software