Like any ecosystem, the Ruby on Rails community depends for its health of a fine balance being maintained: between competition and cooperation, stability and progression, careful teamwork and radical experimentation. Accordingly, in this latest roundup of all that's new on Rails, we find individual developers and teams working both to keep the wheels turning, and to reinvent them. Enjoy!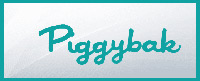 Back in 2013, Steph Skardal created Piggybak, an e-commerce gem for RoR that aimed to act as 'a lightweight, modular' platform that could be quickly set up to run in conjunction with other gems. Now, though, Steph's decided to retire Piggybak – here, she explains why.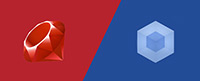 Robert Pankowecki at Arkency began 2018 working on a task that demanded more dynamic front end behaviour. Once he'd created his new component, he decided to test it using the combined power of Jest in Rails, Webpacker, and Webpack environment. Here's how he got on.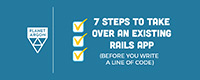 What do you need to know when taking over responsibility for an app that was built by somebody else? The clear standards we have in the RoR community certainly help, but it's still important to take a structured approach from the start. Planet Argon's Robby Russell has more.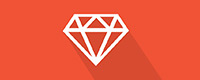 Active Model Serializer (AMS) has won a strong following in recent years, but it does have limitations – things can slow down when, for example, a model has more than one relationship. Fast JSONAPI borrowed from the declaration syntax and features of AMS, but promises to be 25 times faster.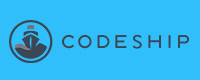 Over at Codeship, senior developer Kyle Rames started work on the company's API v2 back at the start of 2017. Rames knew that implementation of the new API would be a complex process with a few twists in the road – here he brings us up to date with the journey so far.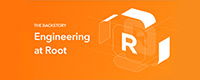 Back in 2016, a team of engineers started out on a project that involved using data science to reimagine the way auto insurance might be provided. Their company, Root, is now up and running – this post tells the story of how it used tech to rethink a conservative industry.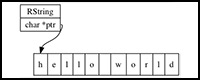 It's not every day of the week that the author of a patch can say they've managed to cut down on memory usage while also delivering a boost to speed (indeed, very often, one must be traded against the other). Sometimes, though you can have your cake and eat it, as this post shows.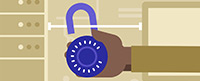 There are a host of different approaches to transferring data in your RoR application, and each comes with its own set of vulnerabilities to Cross-Site Scripting (XSS) attacks. Luckily, Ferruh Mavituna is on hand to help us understand these risks, and guard against them.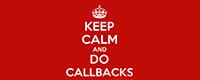 Ryan Davidson has previously written on how to add Callbacks to a Concern in RoR, but as anyone who's tried this knows, doing so can sometimes have an affect on your tests, especially those connected to the saving or destruction of records. Here, Ryan returns to help navigate this.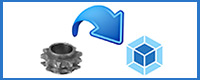 The official guidance for Webpacker 3.0 is to continue using Sprockets for css and images – but Alessandro Rodi of Renuo AG doesn't think this is necessary. Here he explains how to switch over from Sprockets to Webpacker 3.0.