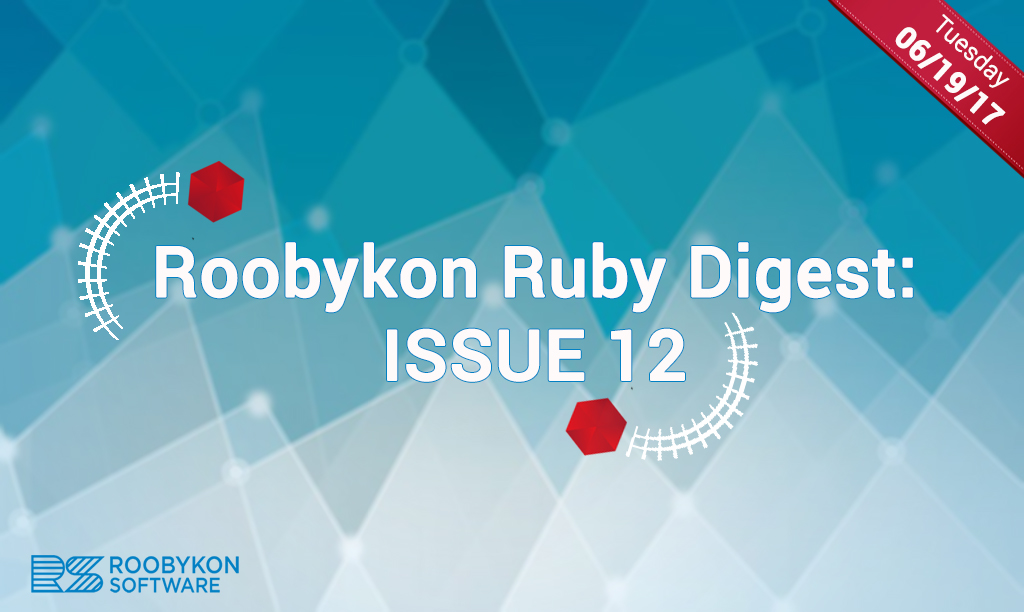 Almost a month has passed since the last issue of our digest. All the news have accumulated in our backpacks, and we just need to talk them out! Practical advices, best practices, curious charts and insightful tutorials - we've kept the nuts out of the world of Ruby and Rails development and would like to share them with you.

Every developer who has something to do with Rails knows about the N+1 query disaster. There was already a lot of said about this problem and the solution to it. However, simple and well-known way out in long-lasting projects can be quite tricky. Let's discuss all the pitfalls to defeat the hydra once and for all.

Despite the relative security of the RoR framework, developers should fully understand all the weaknesses it has and the best ways to prevent them from being hit. So, guys from RubyGarage made a marvelous research of the basic web app security violations to get you ready for any eventualities.

Yeah, Ruby on Rails is great! It allows us to build web apps without knowing every involved technology. However, it is not only for our own good. In this article Alex Castano, lead developer from Spain will show some notable drawbacks and how they influence the Rails app development.

Under this link, you will get a detailed description of what a graph data structure is and how to use it with the RGL gem. Plus, you'll get an idea about common algorithms for working with graphs, like DFS, BFS & Dijkstra's. So, step right up, it'll be quite insightful!

And here is another great post about the best Ruby practices, that apparently will help you to make a more stable code and create better and faster features. These easy but absolutely reasonable advices will definitely come in handy in your day to day work!

What are the best RoR CMSs? Have you ever asked yourself this question? Probably - Yes! But it would be always problematic to find the right answer because of the constantly changing goals. Take a look at this fresh list of top seven popular Rails CMSs, and maybe it'll help you to figure out which is best for you right now.

Creating APIs for mobile and web apps has become a widely spread implementation today. Because of the rising popularity of smartphones REST APIs have become the main standard to exchange data between application server and clients. This specific article will show you how to build APIs with RoR overcoming all the difficulties.

Authentication frameworks in Ruby on Rails can be somewhat of a contentious topic. In this small post Sid Krishnan, a young Ruby and Rails geek, will give you just four things to think about your authentication system, but don't hesitate - it would be 100% useful!

The author of the publication was working on a new solid project playing with our favorite Rails 5.1, Webpacker, Bootstrap 4, React, etc. and decided to share his new experience. More specifically, this is some kinda small investigation of how the splat features work in Ruby.

Including React into the Rails application is not only possible, it's truly elegant solution for avoiding the spaghetti code that jQuery could lead to. Fasten your seat belts, in this article, Marian Serna and Leigh Halliday will explore different ways of using React inside of your new or existing Rails applications.