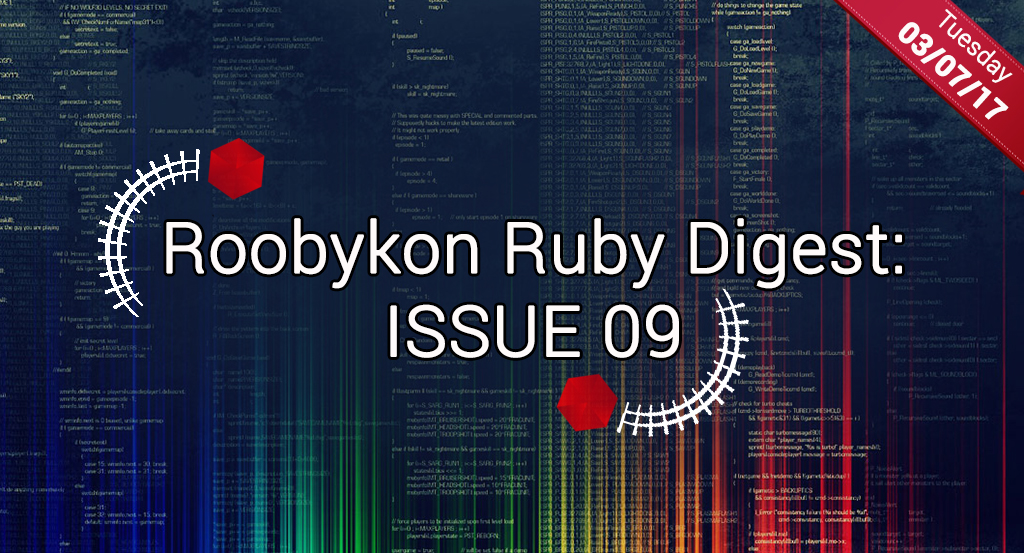 Under the first spring rays, Roobykon Software team has found truly precious ideas in Ruby and Rails development that are already started to bloom. Speeding up of web pages, API creation tutorials, testing guides and lot of other useful information is waiting for your in the latest issue of this digest. We truly hope you'll get your inspiration out of this materials!

When you have an awesome hardware and superfast Internet connection, it's easy to forget that the web page load also depends on processing capabilities but not only the speed of a network. This article is another essential step in the understanding of speeding up of a page load sessions for less advanced devices.

APIs may appear deceptively simple at first glance but, hopefully, this guide gives you a clear overview of all the hidden pitfalls. Specifically, it was created to help you either start with a good footing from scratch or to refactor your already existing API into something far more manageable.

The Ruby+OMR JIT compiler is one way to add JIT compilation to the CRuby interpreter. Announced in late 2015 — it feels unbelievable that 14 months has already passed. Matthew Gaudet, Eclipse OMR Developer at IBM Canada, will describe where's the project now and what is the future of the Ruby+OMR JIT compiler.

This is another great guide that aims to help you in the creating of a perfect API via Rails 5. It includes such essential points as the process of API creation, serializing of its output, rate throttling & limiting, authentication, and of course documentation. All the details are under the link!
These days the Reactlibrary is going through the period of blossoming, so there's no surprise that there are plenty different ways to use React inside Ruby on Rails apps. In this blog post, Hrishi Mittal, the web developer from London will cover 3 of the most popular ways to use it.

Testing, when it's done correctly, will often bear fruit! It'll help you to develop the behaviors within your app and save you against regressions as your modifying code or adding new features. Learn the right way to come around the process!

As far as Arel is a really dynamic tool that allows developers to do the same thing in different ways, sooner or later, there'll be some struggles unless the common systemized process will be established. This article is made to inspire on such systematization.