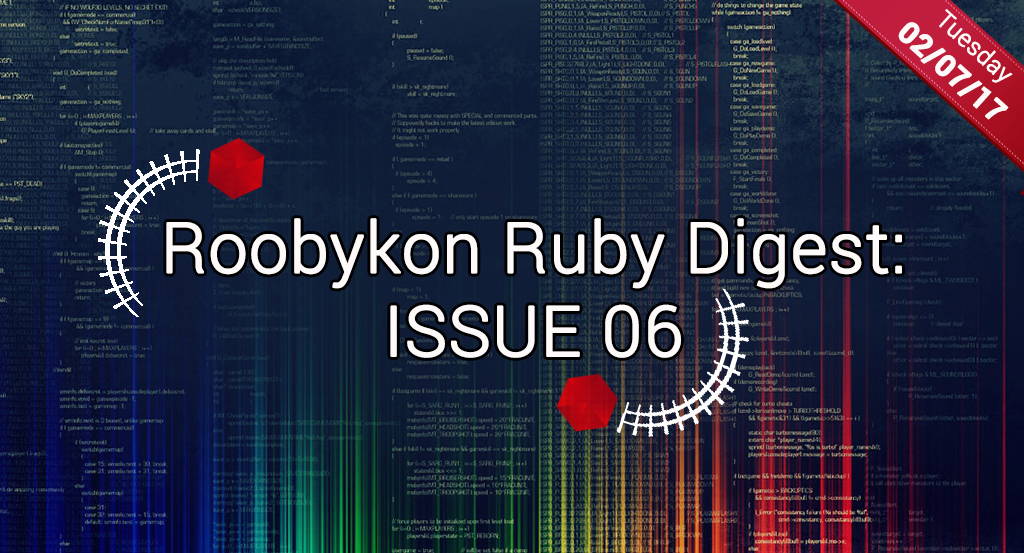 Watch out! This Roobykon Ruby Digest issue contains two release announcements and tons of highly useful "how to" instructions out of the sophisticated battlefields of Ruby and Rails development. Roobykon team found this stack of ideas quite insightful and we hope you'll also draw some insights too! Let's find the new smart and innovative approaches together!

A reasonable remark about hash table changes in Ruby 2.4 Christmas release. The new feature going to make some hash operations up to three times faster, and there's no need to do anything with the code. All the details are under the link if you are interested to know what happens behind the scene of course.

Another sharp post made by freelance Italian developer Luca Guidi about the key points of writing isolated integration tests for the Command Line Interface (CLI). The author reveals an intimate knowledge of the Ruby toolchain and shares his experience with the community.

Finally, Ruby Object Mapper gets its third big release! The improvements in ROM core gem concentrated mainly on extending the functionality of relation Schema API and Command API, along with removing all deprecated core APIs. But the key highlights are new features in rom-repository & rom-sql.

Clearance is an email and password authentication system created by guys from Thoughtbot. The suggested article is an easy tutorial of how to integrate this system into a Rails application. Although, you can get even more info by checking out the GitHub page.

Quite curious guidance of how to write a maximally lite version of a Rails-like app without the interactive console, generators, great layouts and so on. But, at the same time, with all the key features like MVC, routing, migrations and other crucial configurations.

Dry-View is a rendering system for Ruby that brings the "functional object" paradigm to the view layer, allowing your views to act as stateless transformations. In this article, developers report about the new dry-view 0.2.1 version and share its new documentation.

A solid and pretty detailed observation of building microservices with Ruby. If you are following the latest trend and willing to set up a microservices back-end on your own, this publication definitely deserves to be read and underlined!