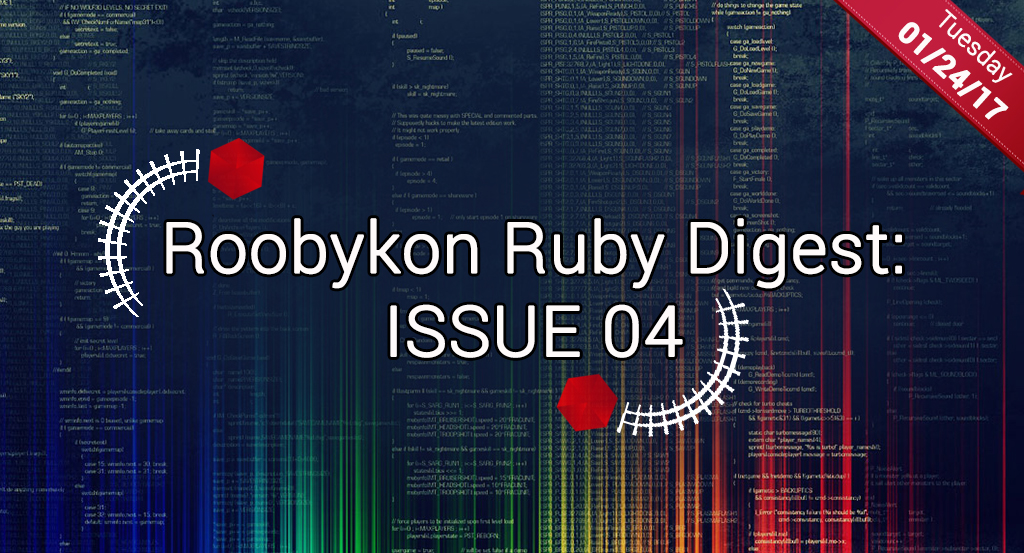 This Tuesday issue of Roobykon Ruby Digest is hot like a Habanero sauce! Check out the latest articles in the world of Ruby and Rails development, meet geeky and creative programmers from the world's Ruby community, and absorb the most useful ideas as we already did it in Roobykon Software.
Let's go straight to the point!

Under the link, you'll find quite solid Ruby gems research based on the official Rubygems data dumps, Postgres database dump and BestGems' API. All the data is perfectly structured and presented as graphs with reasonable descriptions.

An insightful article that could be considered as a checklist for keeping the existing and new projects healthy. Moreover, if you'll decide to look through the list, the easy adaptation for other frameworks and languages can be suddenly found.

Interfaces are an excellent tool to connect intent and to set up constraints on the objects that implement them. In this specific post, an open minded software engineer Igor Sarcevic delivered some useful tips on how to write interfaces in Ruby correctly.

Now, this advice is worth to read! Luca Guidi, a senior developer from Italy, shares his great experience of writing isolated integration tests to generate/destroy code, start the server, open a Ruby database/console, create/drop the database, run the migrations and more.

In the previous Sitepoint' tutorial, we've got a quick overview of Mass assignment, XSS attacks, SQL injections, Revealing private tokens and oth. And this new part is dedicated to the next set of APIs such as password [change or reset] and email update.

The remarkable and effective advice on how to get in pure Ruby objects of the Rails application the same DSL as Rails' controllers have to rescue exceptions coming from actions with the rescue_from help

In this expanded article the folks from Phusion describe some of the ideas and plans they would like to implement this year. Also, as an additional plus, you'll find there a regular description of changes since 5.0.30 version of Passenger.