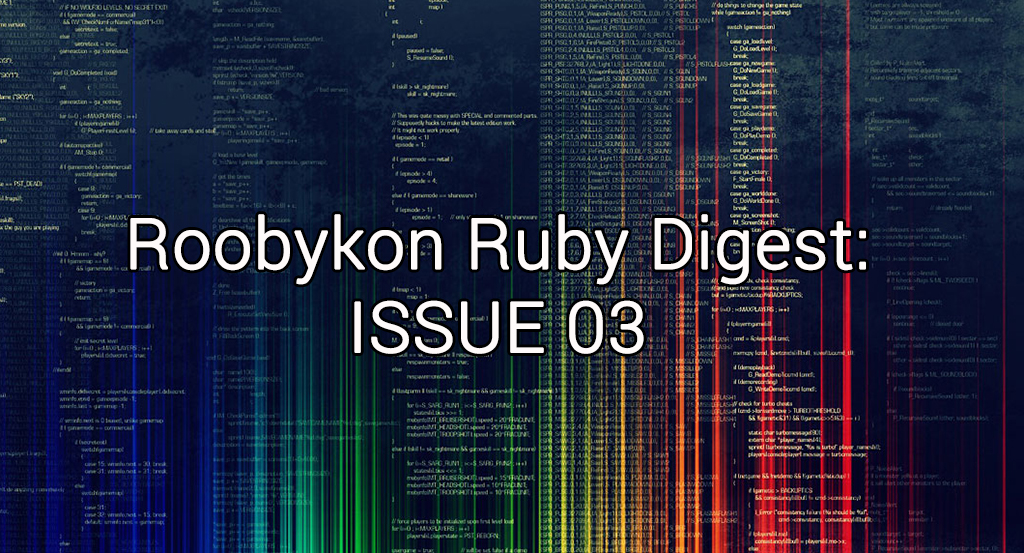 The last week in the world of Ruby and Rails development was incredibly fruitful for discussions. Here, at Roobykon Ruby Digest, we've gathered the most significant articles and ideas, those that we found interesting ourselves and hope would be useful for you too! So, let's dive into business!

Meet up a new activerecord-multi-tenant Ruby library made by thoughtful guys from Citus Data. Based on the acts_as_tenant library it eases to scale-out applications that are built on RoR and to follow a multi-tenant data model. Check the link above to learn more!

This awesome stats selection gives the open view on the key trends in RoR programming! Check out the latest Postgres vs. MySQl battle reports, figure out how many folks have already upgraded to Rails 5 & Ruby 2.4 versions, get acquainted with the app services rate and more!

We all remember that feel of a deep confusion when we face a large, undocumented API code and try to fix the bugs. Eventually, it's necessary to maintain a comprehensive documentation after yourself as the codebase will be used by the folks in the future. Under the link you'll find a great example of APIs creation with documentation via quite a convenient framework called Swagger.

An insightful view of a senior RoR developer on a bug in aes gem while he was building an app with message encryption and decryption. AES seemed to be a reasonable choice, but that decision uncovered an unfortunate mistake.

This article gives an idea on how to make API-only Rails applications and explains how to structure controllers & routes, add serializers and respond with the JSON format. Plus, you'll learn some ways on how to secure the API as well.

On Wednesday, January 11, 2017 the JRuby community announced a release of JRuby 9.1.7.0. Take a look at the full list of fixes and resolved Github's issues if you haven't seen it so far. A significant amount of work has been undertaken!

In this specific article Alex Ellis covers his investigation on what the Docker crew had presented for "Serverless" functions at Dockercon 2016 and also his attempt to create an AWS Lambda equivalent that can be run on your hardware via Docker Swarm Mode.