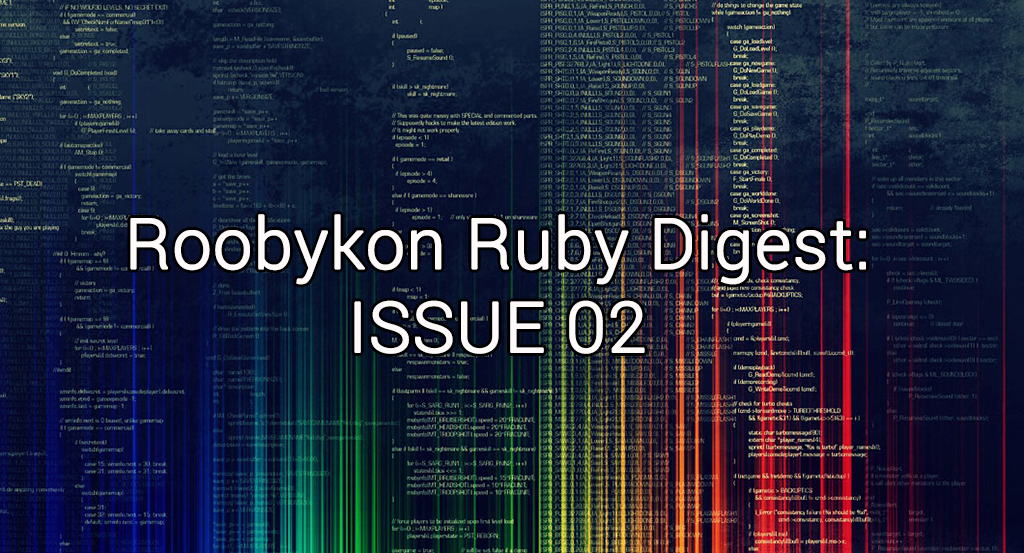 Finally, after a small vacation break, a new Roobykon Ruby Digest issue comes out. Do not miss the freshest news and observations in the world of Ruby and Rails development! We've found this stack of ideas quite insightful and truly hope you will find some useful picks there too!

Despite the ability of the latest Rails 5.0 to take care of multi-threaded requests, there's always a room for a manual concurrency handling. This specific article is for those brave folks who are adding multithreading functionality into Ruby on Rails web applications, are puzzled why they get nearly consistent deadlocks with multi-threaded concurrency in a new version of Rails app and obviously willing to use the new architecture appropriately.

Ruby 2.4 brings some impressive new features and performance improvements straight before the upcoming holidays. And while we were celebrating, guys from Heroku shared a truly detailed review that definitely merits attention. The features in the article title are just a few insights, read on to find out more of them, along with the examples.

Primitive Obsession is a definition of using primitive data types to represent domain ideas and let's be clear - we're all guilty of this in various degrees. In this instructive blog post, Jesse Cooke describes the consequences of our laziness and primitive obsession, specifically in Ruby.

At the article below the basic principles of the Active Record's personal API named Arel are described. It's quite robust SQL AST manager that lets you properly combine selection statements to highly complicated queries. Definitely worth to read, if you reached the limits of the plain ActiveRecord but do not want to switch to direct SQL statements!

Watch out! Za'e Johnson made a full Ruby Weekly 2016 review that could be regarded as another opportunity to remember and maybe even find something that was occasionally missed. Simply great selection of articles, news, and tutorials that readers intensively clicked on!

Another way to set up an authentication in Ruby on Rails 5 app! In this case, it's quite intuitive, quick and clear tool called Auth0. Basically, you'll find here a tutorial on a new application creation that compartmentalizes your code appropriately and does everything in The Rails Way.

This small tutorial could be useful, in case you want to trace the execution of a certain method. You will be able to see what other methods are being called with a Ruby built-in tracing system using the TracePoint class. Follow the link to get examples!