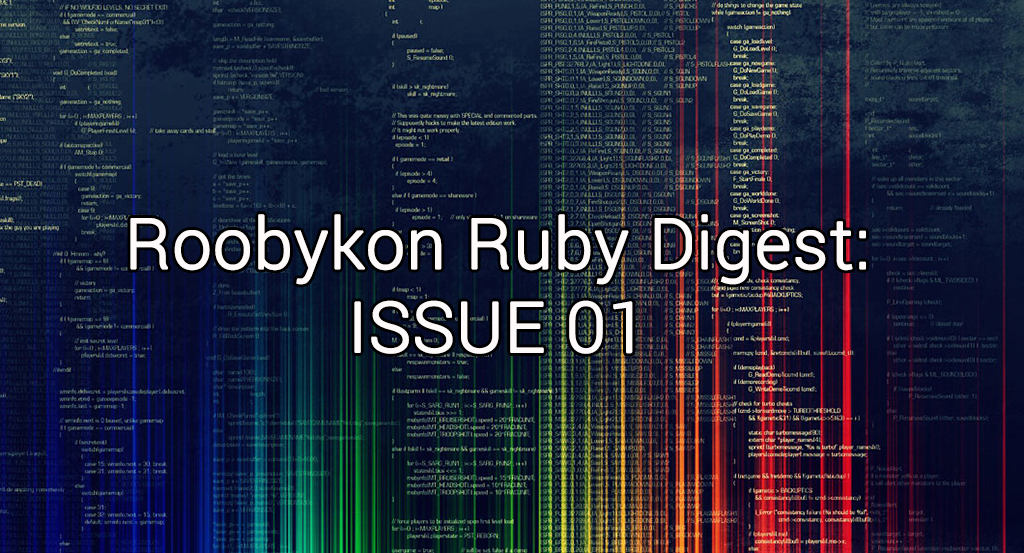 Roobykon Software team is constantly monitoring the key innovations in Ruby on Rails programming and related spheres to bring them in a rapid workflow. Recently, we've decided to make a small digest to share our observations with our readers. Each issue contains the useful subjects which we discovered for ourselves during the previous week - you might find something interesting for yourself as well!
So, here is the first issue, the list of topics we found interesting last week:

Rails team works like a clock indeed! With lightning speed, they've made quick and reasonable changes in their late November's release. Now, meet Rails 5.0.1.rc2 version with Action Pack; Action View; Active Record; Active Support CHANGELOGs and more. Guys made a really great work!
To see the full list of changes, check out all the commits on GitHub.

To tempt your appetite Jesus Castello covers some of the most interesting features of the new Ruby 2.4 version. In case you're already starving for the full list - go straightforward to Github! This new version of Ruby has a lot of new, so make sure to check it out when you have a free minute.

A small but very useful hack from Peter Cooper of how to do a simple image recognition from Ruby with the new Amazon's web service. Just a one minute read and tons of profit! Plus, you'll find there some bright author's ideas of how to deal with this stuff.

Last week RubyGarage made a real revelation of top Ruby gems they regularly use. Most of them we in Roobykon are already figured out, but some - without any doubts, have pleased a lot. Make sure you don't miss this detailed review!

Another quick hack for those who vote for time-tested, multifunctional and reliable technologies. Jakub Chodounsky in his insightful post describes how to navigate ruby gems source code with Vim and transform it in a strong IDE.

The Ruby on Rails framework does its best to keep you secure. Therefore, it's important to understand main security pitfalls that you may encounter. In this solid article following issues are covered: Mass assignment, XSS attacks, SQL injections, Revealing private tokens and many-many more!

Another interesting thing to optimize your DB recalls via Rails. Yeah, juice may not worth the squeeze and schema cache pointless with only a few of application servers, but you may start using it when you scale your applications!